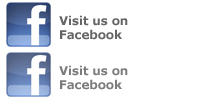 MD/PHD PROFILE
Eric Wohlford
Eric studied the effects of malaria on B cells in Kenya. Read More...

Faculty
Joseph W Sanger, PhD
Current Appointments
Hospital Campus
Research Programs and Affiliations
Biomedical Sciences Program
Cell and Developmental Biology
Research Pillars
Education & Fellowships
PhD: Dartmouth College, 1968
Research Interests
Cellular analysis of the formation of myofibrils, stress fibers, and cleavage furrows in living cells.
Faculty Profile Shortcut: http://www.upstate.edu/faculty/sangerjo