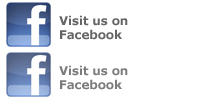 MD/PHD PROFILE
Eric Wohlford
Eric studied the effects of malaria on B cells in Kenya. Read More...

Faculty
Mark Polhemus, MD
Current Appointments
Hospital Campus
Clinical Section Affiliations
Medicine: Infectious Disease
Education & Fellowships
Additional Training: Uniformed Services University of the Health Sciences, Bethesda, MD, 2004, Tropical Medicine and Travelers Health
Fellowship: Walter Reed Army Medical Center, Washington, DC, 2004, Infectious Diseases
Residency: Walter Reed Army Medical Center, Washington, DC, 1998, Internal Medicine
Internship: Walter Reed Army Medical Center, Washington, DC, 1996, Internal Medicine
MD: Brown University, 1995
Certificate of Advanced Study: Bryn Mawr College, 1991, Pre-Medical
BS: University of New Hampshire, 1984, Business Administration with Psychology Minor
Clinical Trials
Effect of Antimalarial Drugs on the Immune Response to Rabies Vaccine for Post-Exposure Prophylaxis. A Randomized, Open Label Trial in Healthy US Adults Age 18-60 Years
Read more
Exploration of Immunologic Mechanisms of Immune Interference and/or Cross-Neutralizing Immunity Following Various Administration Schedules with CYD Tetravalent Dengue Vaccine, a Phase II, Randomized, Open-Label, Single Center Trial in Adults Aged 18-45 Years in the US.
Read more
Associations/Memberships
American College of Physicians (ACP)
American Society of Tropical Medicine and Hygeine (ASTMH)
Current Hospital Privileges
Upstate University Hospital
Crouse Hospital
VA Medical Center
HealthLinkOnAir Radio Interview
2/26/15 Would you volunteer for a dengue fever study?
Publications
Link to PubMed

(Opens new window. Close the PubMed window to return to this page.)
Clinical Profile Shortcut: http://www.upstate.edu/findadoc/polhemum
Faculty Profile Shortcut: http://www.upstate.edu/faculty/polhemum