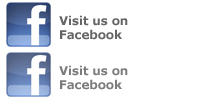 MD/PHD PROFILE
Eric Wohlford
Eric studied the effects of malaria on B cells in Kenya. Read More...

Content
Faculty
Bradley G Olson, MD, MS

Current Appointments
Hospital Campus
Clinical Section Affiliations
Pediatrics: General Pediatric Division
Research Programs and Affiliations
Education & Fellowships
MS: Syracuse University, 2007, Instructional Design, Development and Evaluation
Residency: National Naval Medical Center, 1994
MD: St. Louis University Medical School, 1991
Clinical Interests
Medical Education, International Health.
Research Interests
Online Learning and International Health.
Specialties & Certification
Current Hospital Privileges
Upstate University Hospital
Research
Dr Olson is an Assistant Professor of Pediatrics at SUNY Upstate Medical University. He is currently the Associate Program Director for Resident Education where he is responsible for curriculum development. Aside from his interests in medical education his clinical areas of focus include pediatric international health and behavioral pediatrics. He is the director of the Pediatric International Health Clinic at SUNY Upstate Medical Center where he cares for a large pediatric refugee population. In the last several years his area of focus has concentrated on medical education and curriculum design. He recently obtained a Masterís Degree of Education in Instructional Design & Development from Syracuse University and has worked with the School of Education faculty from Syracuse University in the development of a novel online core curriculum for pediatric resident education.

Clinical Profile Shortcut: http://www.upstate.edu/findadoc/olsonb
Faculty Profile Shortcut: http://www.upstate.edu/faculty/olsonb