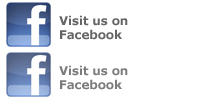 MD/PHD PROFILE
Eric Wohlford
Eric studied the effects of malaria on B cells in Kenya. Read More...

Content
Faculty
Arnold M Moses, MD
Hospital Campus
Clinical Section Affiliations
Medicine: Endocrinology, Diabetes and Metabolism
Research Programs and Affiliations
Education & Fellowships
Fellowship: SUNY Health Science Center at Syracuse, 1959
Fellowship: Mount Sinai Hospital and Medical Center, NYC, 1958
Residency: Mount Sinai Hospital and Medical Center, NYC, 1957
Residency: Montefiore Hospital and Medical Center, 1956
Residency: Montefiore Hospital and Medical Center, 1955
MD: SUNY Health Science Center at Syracuse, 1954
Clinical Interests
Metabolic bone disease; calcium disorders; diabetes insipidus

Research Interests
Phase III Studies of Pharmaceutical Agents in the Treatment of Postmenopausal Osteoporosis.

Clinical Trials
Paradighm (Physicians Advancing Disease Knowledge in Hypoparathyroidism): A Natural History Registry for Patients with Chronic Hypoparathyroidism
Read more
Specialties & Certification
Medicine
Endocrinology, Diabetes and Metabolism
Diseases & Conditions Treated
Diabetes Insipidus
Hypocalcemia/Hypercalcemia
Hyponatremia/Hypernatremia
Hypoparathyroidism/Hyperparathyroidism
Osteopenia
Osteoporosis
Paget's Disease of Bone
Pituitary Disorders
Pseudohypopathyroidism
Thyroid Disease
Vitamin D Related Problems
Treats
Treatments/Services
Bone Density Testing
Intravenous Therapy for Osteoporosis
Intravenous Therapy for Paget's Disease of Bone
Testosterone Replacement Therapy
Water Load Test
Current Hospital Privileges
Upstate University Hospital
Web Resources
Publications
Link to PubMed

(Opens new window. Close the PubMed window to return to this page.)
Research
Women with postmenopausal osteoporosis, with and without fractures, are being followed in placebo controlled double blind multicenter protocols. The primary parameters of efficacy are bone density and incidence of new fractures. The agents currently being tested are the selective estrogen receptor modulator, raloxifene, and the bisphosphonate, alendronate. The current emphasis with raloxifene is to determine possible long term adverse actions. Alendronate is being administered intermittently to determine if this dosing regimen, which should be more acceptable to patients, is as effective as daily dosing in the prevention and treatment of osteoporosis.
Selected References
Moses, A.M., Thomas, D.G., Canfield, M.C., Collins, G.H.: Central diabetes insipidus due to cytomegalovirus infection of the hypothalamus in a patient with AIDS: A clinical, pathological and immunohistochemical case study. J. Clin. Endocrinol. Metab. 88: 51-54, 2003.

Kelly, J.J., Moses, A.M: Osteoporosis in men: the role of testosterone and other sex-related factors. Curr Opin Endocrinol and Diabetes 12:452-458, 2005.

Weinstock, M.A., Moses, A.M. Skin cancer meets vitamin D: The way forward for dermatology and public health. J. Am. Acad. Dermatol. 61: 720-724,2009.
Clinical Profile Shortcut: http://www.upstate.edu/findadoc/mosesa
Faculty Profile Shortcut: http://www.upstate.edu/faculty/mosesa