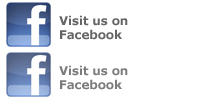 MD/PHD PROFILE
Eric Wohlford
Eric studied the effects of malaria on B cells in Kenya. Read More...

Faculty
Kan Liu, MD, PhD

Current Appointments
Hospital Campus
Clinical Section Affiliations
Medicine: Cardiology
Medicine - Community Campus: Cardiology
Upstate Heart and Vascular Center: Cardiology
Research Programs and Affiliations
Education & Fellowships
Fellowship: Washington University at St. Louis, 2009, Cardiology
Residency: University of Texas Medical Branch Hospitals, 2006, Internal Medicine
Additional Training: University of Alabama at Birmingham, 2003, Research Assistant Professor
Additional Training: University of Alabama at Birmingham, 2002, Instructor, Internal Medicine
PhD: University of Alabama at Birmingham, 2001, Internal Medicine and Cellular Biology
MD: Sun Yat-Sen University of Medical Sciences, 1992
Clinical Interests
-Cardiology consult
-Invasive cardiology and cardiovascular imaging,
-Coronary artery disease prevention.
Research Interests
-Endothelial dysfunction in coronary artery disease.
-Lipotoxicity/glucotoxicity and endothelial/myocyte dysfunction in diabetes.
-Clinical and genetic analysis of valve diseases/Strain/strain rate imagine in cardiomyopathy.
Clinical Trials
Effect of Bariatric surgery on Ventricular Repolarization
Read more
Specialties & Certification
Internal Medicine
Cardiology
Cardiovascular Computed Tomography
Echocardiography
Nuclear Cardiology
Cardiovascular MRI
Diseases & Conditions Treated
Abdominal Aortic Aneurysm (AAA)
Angina
Aortic Aneurysm
Aortic Valve Regurgitation
Arrhythmias
Ascending Aortic Aneurysm
Atherosclerosis
Atrial Fibrillation
Atrial Septal Defect (ASD)
Blood Clots
Cardiac Arrest
Cardiomyopathy
Carotid Artery Aneurysm
Heart Disease
Heart Disease and Women
Heart Failure
Heart Infection
Heart Murmur
Heart Palpitations
Heart Valve Disease
Heat Illness
Murmers
Myocarditis
Syncope
Treats
Treatments/Services
Angiogenesis
Angiography
Aortic Dissection Treatment
C-Reactive Protein Testing
Calcium-Score Screening Heart Scan
Cardiac Catheterization
Cardiac Computed Tomography
Cardiovascular MRI
Cardioversion
Chest Pain Treatment
Chest X-Ray - Heart
Echocardiography
Exercise Stress Echocardiogram
Exercise Stress Test
Heart Nuclear Imaging
Heart Nuclear Stress Testing
Heart Ultrasounds
Non-Invasive Testing for Vascular Disease
Nuclear Adenosine Stress Test
Nuclear Exercise Stress Test
Nuclear Imaging
Women's Health
Associations/Memberships
American Heart Association (AHA)
Society of Cardiovascular CT (SCCT)
American College of Physicians (ACP)
American Society of Echocardiography (ASE)
Society of Cardiovascular MRI (SCMR)
American College of Cardiology (ACC)
Current Hospital Privileges
Upstate University Hospital
Crouse Hospital
VA Medical Center
Languages Spoken (Other Than English)
Publications
Link to PubMed

(Opens new window. Close the PubMed window to return to this page.)
Research Abstract
Recent publications:
Book chapter:
Liu K: The Washington Manual, Cardiology Subspecialty Consult. Wolter Kluwer | Lippincott Williams & Wilkins. Chapter 29 (2008):. Diabetes and Cardiovascular Diseases
Original Papers:
Roh M, Paterson AJ, Liu K, McAndrew J, et al. Proteolytic processing of TGFα redirects its mitogenic activity: the membrane-anchored form is autocrine, the secreted form is paracrine. Biochim Biophys Acta-Mol Cell Res 2005, 1743 (3):231-242.
Liu K, Paterson AJ, Zhang F, et al. Accumulation of protein O-GlcNAc modification inhibits proteasomes in the brain and coincides with neuronal apoptosis in brain areas with high O-GlcNAc metabolism. J Neurochem. 2004, 89 (4): 1044-1055.
Liu K, Paterson AJ, Konrad RJ, et al. Streptozotocin, an O-GlcNAcase inhibitor, blunts insulin and growth hormone Secretion. Mol Cell Endocrinol. 2002, 194(1-2): 135-146.
Liu K, Paterson AJ, Chin E et al. Glucose stimulates protein modification by O-linked GlcNAc in pancreatic beta cells: linkage of O-linked GlcNAc to beta cell death. Proc Natl Acad Sci U S A. 2000, 97(6): 2820-2825.
Liu K, Ou J, Saku K, et al. Efficient nuclear delivery of antisense oligodeoxynucleotides and selective inhibition of CETP expression by apo E peptide in a human CETP-stably transfected CHO cell line. Arterioscler Thromb Vasc Biol. 1999,19:2207-2213.
Konrad RJ, Mikolaenko I, Tolar JF, Liu K, et al.. The potential mechanism of the diabetogenic action of streptozotocin: inhibition of pancreatic beta-cell O-GlcNAc-selective N-acetyl-beta-D-glucosaminidase. Biochem. J. 2001, 356(Pt 1):31-41.
Konrad RJ, Liu K, Kudlow JE. A modified method of islet isolation preserves the ability of pancreatic islets to increase protein O-glycosylation in response to glucose and streptozotocin. Arch. Biochem. Biophys. 2000 Sep 1; 381(1):92-98
Clinical Profile Shortcut: http://www.upstate.edu/findadoc/liuk
Faculty Profile Shortcut: http://www.upstate.edu/faculty/liuk