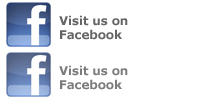 MD/PHD PROFILE
Eric Wohlford
Eric studied the effects of malaria on B cells in Kenya. Read More...

Faculty
Hiroshi Kato, MD

Current Appointments
Hospital Campus
Clinical Section Affiliations
Research Programs and Affiliations
Education & Fellowships
Fellowship: University of Michigan, Ann Arbor, MI, 2011, Rheumatology
Residency: Albert Einstein College of Medicine, Beth Israel Medical Center, New York, 2008, Internal Medicine
Residency: Kasumigaura Medical Center, Tsuchiura, 2005, Internal Medicine
Residency: Keio University Hospital, Tokyo, 2004, Internal Medicine
MD: Keio University Hospital, Tokyo, 2002
Clinical Interests
Immune-mediated multiorgan disease.
Education Interests
Coordinating intuitive and analytical approaches for better clinical assessment.
Research Interests
Mechanisms by which regulatory T cells restrain helper T cell-mediated immune response in SLE.
Specialties & Certification
Internal Medicine
Rheumatology
Diseases & Conditions Treated
Arthritis
Autoimmune Disease
Dermatomyositis
Dry Eye Syndrome
Immune Abnormalities
Inclusion Body Myositis (IBM)
Infections of Bones and Joints
Lyme Disease
Mononeuritis multiplex
Nervous System Vascular Lesions
Osteopenia
Osteoporosis
Polymyalgia Rheumatica (PMR)
Polymyositis and Dermatomyositis
Polymyosits
Rheumatic Fever
Rheumatoid Arthritis
Sarcoidosis
Scleroderma
Septic Arthritis
Sjogren's Syndrome
Systemic Lupus Erythematosis (SLE)
Tendonitis
Treats
Treatments/Services
Immunization
Joint Aspiration
Steroid Injections
Current Hospital Privileges
Upstate University Hospital
Crouse Hospital
VA Medical Center
Languages Spoken (Other Than English)
Clinical Profile Shortcut: http://www.upstate.edu/findadoc/katoh
Faculty Profile Shortcut: http://www.upstate.edu/faculty/katoh