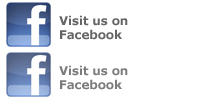 MD/PHD PROFILE
Eric Wohlford
Eric studied the effects of malaria on B cells in Kenya. Read More...

Content
Faculty
Rolf A Grage, MD

3416 Upstate University Hospital - Downtown Campus
750 East Adams Street
Syracuse, NY 13210
315 464-8668
Current Appointments
Hospital Campus
Clinical Section Affiliations
Radiology: Thoracic Imaging Section, Diagnostic Division
Upstate Cancer Center: Radiology
Women's Health Network: Women's Imaging and Radiology
Education & Fellowships
Residency: Tripler Army Medical Center, General Surgery
Residency: University Hospital, SUNY Health Science Center at Syracuse, Diagnostic Radiology
MD: Tulane University School of Medicine, 1995
Education Interests
Medical imaging for diagnostic and management of diseases of the heart and lungs.
Research Interests
Percutaneous image-guided interventions for improved diagnosis and treat ment of lung cancer.
Specialties & Certification
Diseases & Conditions Treated
Chest Pain (Heart Related)
Chest Pain (Lung Related)
Diseases of the Thoracic Aorta
Heart Disease
Hodgkin's Lymphoma
Lung Cancer
Lung Disease
Lymph Nodes, Enlarged
Non-Hodgkin's Lymphoma
Occupational Lung Disease
Pneumonia
Pulmonary Disorders
Pulmonary Embolism
Pulmonary Hypertension
Treats
Treatments/Services
Cardiac Computed Tomography
Chest X-Ray - Heart
Computed Tomography (CT) Scan
Fine Needle Aspiration
Lung Cancer Screening
X-Ray
Associations/Memberships
American College of Radiology (ACR)
Radiological Society of North America (RSNA)
Current Hospital Privileges
Upstate University Hospital
Clinical Profile Shortcut: http://www.upstate.edu/findadoc/grager
Faculty Profile Shortcut: http://www.upstate.edu/faculty/grager