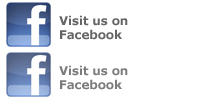 MD/PHD PROFILE
Eric Wohlford
Eric studied the effects of malaria on B cells in Kenya. Read More...

Faculty
Ajeet Gajra, MD
2284 Regional Oncology Center
750 East Adams Street
Syracuse, NY 13210
315 464-4353

Current Appointments
Hospital Campus
Clinical Section Affiliations
Medicine: Hematology and Oncology
Medicine - Community Campus: Oncology
Upstate Cancer Center: Medical Oncology
Research Programs and Affiliations
Education & Fellowships
Additional Training: SUNY Upstate Medical Center, 2012, Hospice and Palliative Medicine
Fellowship: SUNY Upstate Medical University, 2001, Hematology/Oncology
Residency: SUNY Upstate Medical University, 1998, Internal Medicine
MD: University of Delhi, India, 1996, Internal Medicine
MBBS: University of Delhi, India, 1993
Clinical Interests
Aerodigestive Epithelial Malignancies including Non-small cell lung cancer, Small cell lung cancer, mesothelioma, head and Neck Cancers, esophageal cancer; Clinical trials; Geriatric Oncology

Research Interests
Clinical trials- phase II; Outcomes research in cancer; Prognostic factors in cancer

Specialties & Certification
Internal Medicine
Medical Oncology
Hematology
Hospice and Palliative Medicine
Diseases & Conditions Treated
Advanced Prostate Cancer
All Cancers and Hematological Conditions
Esophageal Cancer
Head and Neck Cancer
Lung Cancer
Mesothelioma
Prostate Cancer
Urologic Cancers
Treats
Treatments/Services
Blood Transfusion
Bone Marrow Aspiration
Bone Marrow Biopsy
Chemotherapy
Infusional Therapies
Lumbar Puncture
Paracentesis
Thoracentesis
Vaccine Therapy for Advanced Prostate Cancer
Current Hospital Privileges
Upstate University Hospital
HealthLinkOnAir Radio Interview
3/13/13 What is personalized cancer care?
Publications
Link to PubMed

(Opens new window. Close the PubMed window to return to this page.)
Clinical Profile Shortcut: http://www.upstate.edu/findadoc/gajraa
Faculty Profile Shortcut: http://www.upstate.edu/faculty/gajraa