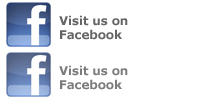 MD/PHD PROFILE
Eric Wohlford
Eric studied the effects of malaria on B cells in Kenya. Read More...

Faculty
Robert J Corona Jr, DO,MBA,FCAP,FASCP
3800 Upstate University Hospital - Downtown Campus
750 East Adams Street
Syracuse, NY 13210
315 464-5739
Current Appointments
Hospital Campus
Clinical Section Affiliations
Pathology: Anatomic Pathology, Neuropathology/Muscle Pathology
Upstate Cancer Center: Pathology
Research Programs and Affiliations
Cancer Research Institute
Education & Fellowships
Fellowship: SUNY Health Science Center at Syracuse, 1991, Neuropathology
Fellowship: Armed Forces Institute of Pathology, Washington, DC, 1990, Neuropathology
Residency: SUNY Health Science Center at Syracuse, 1990, Anatomic Pathology & Neuropathology
Internship: Southeastern Medical Center, Miami, FL, 1987
Residency: SUNY Health Science Center at Syracuse, 1987, Neurology
DO: New York College of Osteopathic Medicine, 1986
Clinical Trials
Evaluation of the Omnyx Integrated Digital Pathology system in the primary diagnosis of surgical pathology specimens
Read more
Specialties & Certification
Neuropathology
Anatomic Pathology
Diseases & Conditions Treated
Treats
Treatments/Services
Associations/Memberships
American Society for Clinical Pathology
United States and Canadian Academy of Pathology
Current Hospital Privileges
Upstate University Hospital
HealthLinkOnAir Radio Interview
9/25/14 Advances in brain science
9/18/14 Expert Advice: How to move a new medical idea forward
4/9/14 New center for innovation at Upstate
6/27/13 A visit with Nobel laureate Aaron Ciechanover
10/12/12 Should patients get lab results before their doctor?
7/22/12 The future of cancer diagnostics
Publications
Link to PubMed

(Opens new window. Close the PubMed window to return to this page.)
Clinical Profile Shortcut: http://www.upstate.edu/findadoc/coronar
Faculty Profile Shortcut: http://www.upstate.edu/faculty/coronar