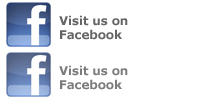 MD/PHD PROFILE
Eric Wohlford
Eric studied the effects of malaria on B cells in Kenya. Read More...

Faculty
Lawrence S Chin, MD
Current Appointments
Hospital Campus
Clinical Section Affiliations
Neurosurgery: Brain Tumors, General Neurosurgery, Pituitary Disorders, Radiosurgery, Spine Disorders
Upstate Cancer Center: Neurosurgery
Upstate Comprehensive Stroke Center: Neurosurgery
Research Programs and Affiliations
Cancer Research Institute
Specialties & Certification
Diseases & Conditions Treated
Brachial Plexus Injury
Brain Abscess
Brain Aneurysm
Brain Injury
Brain Tumor
Brain and Spine Tumors
Carpal Tunnel Syndrome
Chiari Malformation
Congenital and Developmental Malformations of the Nervous System
Epilepsy
Epilepsy, Severe
Essential Tremor
Hydrocephalus
Lumbar Stenosis
Lumbosacral Radiculopathy
Myelopathy
Neck Injuries
Neck Stinger
Neck Strain
Neuralgias
Neuritis
Neurofibromatosis
Neuropathy
Pituitary Tumors
Pseudotumor Cerebri
Scoliosis
Slipped Disk or Herniated Disk
Spasticity
Spinal Cord Injury
Spinal Fracture
Spinal Stenosis
Spondylolisthesis
Spondylolysis and Spondylolisthesis
Trigeminal Neuralgia
Ulnar neuropathy
Treats
Treatments/Services
Acoustic Neuroma Resection
Arachnoid Cyst Treatment
Brain Tumor Treatment
Cerebrospinal Fluid (CSF) Leak Repair
Deep Brain Stimulation (DBS)
Electrical Stimulation for Pain
Fracture Treatment of Spine
Gamma Knife Radiosurgery
Hydrocephalus Treatment
Lumbar Puncture
Neurologic Evaluation
Neurosurgery for Pain
Seizure Focus Investigation
Skull Base Surgery
Spinal Decompression Surgery
Spinal Surgery
Spine Surgery
Stereotactic Guided Radiosurgery (SRS)
Surgical Options for Back Pain
Surgical Repair of Congenital and Developmental Lesions of the Nervous System
Surgical Treatment of Brain and Spine Tumors
Surgical Treatment of Epilepsy
Surgical Treatment of Hydrocephalus
Surgical Treatment of Vascular Lesions of the Nervous System
Current Hospital Privileges
Upstate University Hospital
HealthLinkOnAir Radio Interview
1/09/14 lntraoperative Suite
11/13/14 Expert Advice: What to expect at a neurological exam
11/13/14 Doctor and patient recount spinal emergency
6/06/13 What is trigeminal neuralgia?
Clinical Profile Shortcut: http://www.upstate.edu/findadoc/chinl
Faculty Profile Shortcut: http://www.upstate.edu/faculty/chinl