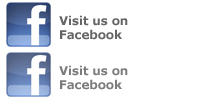 MD/PHD PROFILE
Eric Wohlford
Eric studied the effects of malaria on B cells in Kenya. Read More...

Content
Faculty
David A Carter, MD, PhD
Current Appointments
Hospital Campus
Clinical Section Affiliations
Neurosurgery: Brain Tumors, Functional, General Neurosurgery, Radiosurgery, Spine Disorders
Upstate Cancer Center: Neurosurgery
Upstate Comprehensive Stroke Center: Neurosurgery
Research Programs and Affiliations
Neuroscience Program
Neurosurgery
Education & Fellowships
Fellowship: McGill University, Montreal, Quebec, 1991, Neurology & Neurosurgery
Residency: University of Toronto, Toronto, Canada, 1984, Neurosurgery
MD: University of Toronto, Toronto, Canada, 1979
Clinical Interests
Brain Tumors; Functional Neurosurgery (Epilepsy and Movement Disorders)
Research Interests
Enhancing Central Nervous System (brain & spinal cord) plasticity & repair; Surgical Treatment of Epilepsy
Specialties & Certification
Diseases & Conditions Treated
Brain Cancer
Brain Injury
Brain Tumor
Brain and Spine Tumors
Carpal Tunnel Syndrome
Cervical Radiculopathy
Chiari Malformation
Chronic Pain
Concussion
Congenital and Developmental Malformations of the Nervous System
Dystonia
Epilepsy
Epilepsy, Severe
Essential Tremor
Hydrocephalus
Low Back Pain
Lumbar Stenosis
Lumbosacral Radiculopathy
Myelopathy
Neck Injuries
Neck Stinger
Nervous System Vascular Lesions
Neuralgias
Neurofibromatosis
Neurogenic Claudication
Neuropathic Pain
Slipped Disk or Herniated Disk
Spasticity
Spinal Cord Injury
Spinal Stenosis
Spondylolisthesis
Status Epilepticus
Tarsal Tunnel Syndrome
Thoracic radiculopathy
Trigeminal Neuralgia
Ulnar neuropathy
Treats
Treatments/Services
Arachnoid Cyst Treatment
Brain Tumor Treatment
Comprehensive Epilepsy Program
Deep Brain Stimulation (DBS)
Electrical Stimulation for Pain
Fracture Treatment of Spine
Gamma Knife Radiosurgery
Hydrocephalus Treatment
Minimally Invasive Spine Surgery
Myocardial Biopsy
Neurosurgery for Pain
Seizure Focus Investigation
Selective Dorsal Rhizotomy
Spinal Decompression Surgery
Spinal Surgery
Spine Injury Evaluation and Emergent Care
Spine Pain Treatment
Stereotactic Guided Radiosurgery (SRS)
Surgical Options for Back Pain
Surgical Repair of Congenital and Developmental Lesions of the Nervous System
Surgical Treatment of Brain and Spine Tumors
Surgical Treatment of Epilepsy
Surgical Treatment of Hydrocephalus
Surgical Treatment of Spasticity
Surgical Treatment of Stroke or Brain Ischemia
Surgical Treatment of Vascular Lesions of the Nervous System
Vagus Nerve Stimulation Therapy
Associations/Memberships
Alpha Omega Alpha Honour Society
American Epilepsy Society (AES)
Society for Neuroscience (SFN)
American Association of Neurological Surgeons
Congress of Neurological Surgeons
Current Hospital Privileges
Upstate University Hospital
Crouse Hospital
St. Joseph's Hospital Health Center
VA Medical Center
Web Resources
Publications
Link to PubMed

(Opens new window. Close the PubMed window to return to this page.)
Research
Selected Publications
Liu, D, Schelper RL, Carter, DA, Poiesz BJ, Shrimpton, AE, Frankel, BM, & Hutchison, RE: Primary central nervous system cytotoxic/suppressor T-cell lymphoma: report of a unique case and review of the literature. Americal Journal of Surgical Pathology 27(5):682-8, May 2003.
Raibon, E, Sauve, Y, Carter, DA, & Gaillard, F: Microglial changes accompanying the promotion of retinal ganglion cell axonal regeneration into peripheral nerve grafts. Journal of Neurocytology 31(1):57-71, Jan 2002.
Zhu, WH, Carter, DA & Hodge, Jr, CJ: Neurogenesis after cortical injury. Journal of Neurosurgery 96: 444, 2002.
Clinical Profile Shortcut: http://www.upstate.edu/findadoc/carterda
Faculty Profile Shortcut: http://www.upstate.edu/faculty/carterda