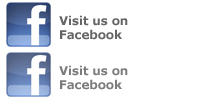 MD/PHD PROFILE
Eric Wohlford
Eric studied the effects of malaria on B cells in Kenya. Read More...

Faculty
Steven D Blatt, MD
Current Appointments
Hospital Campus
Clinical Section Affiliations
Emergency Medicine - Community Campus: Golisano After Hours Care
Pediatrics: General Pediatric Division, General Pediatric Division - Satellite Office
Education & Fellowships
Fellowship: University of Pittsburgh Medical Center, PA, 1987, Ambulatory and Community Pediatrics
Residency: SUNY Health Science Center at Syracuse, 1986
MD: SUNY Health Science Center at Syracuse, 1983
Clinical Interests
ENHANCE Services for Children in Foster Care; Syracuse Medical Legal Partnership (Law Clinic); Child Advocacy

Research Interests
Health care for children in foster care; Unmet legal needs of children and families

Specialties & Certification
Current Hospital Privileges
Upstate University Hospital
Crouse Hospital
HealthLinkOnAir Radio Interview
8/21/14 Expert Advice: New immunization guidelines
7/31/14 Expert Advice: Child summer safety
7/10/14 What it means for medical practice to be designated a medical home
4/9/14 New integrated care program at Upstate
12/31/13 Expert Advice What should you do about dry skin in the winter?
12/19/13 "Peds to Parents" Adding dental care to well-child appointments
Clinical Profile Shortcut: http://www.upstate.edu/findadoc/blatts
Faculty Profile Shortcut: http://www.upstate.edu/faculty/blatts