MD/PHD Program
Weiskotten Hall
Rm. 3118,
766 Irving Avenue
Syracuse, NY 13210
Map & directions
Phone:
315 464-7719
Name:
Samuel Castleberry
Email:
castlebs@upstate.edu
Donate Now
MESSAGE FROM OUR DIRECTORS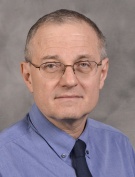 Andras Perl, MD, PhD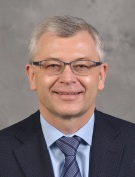 Leszek Kotula, MD, PhD
Our MD/PhD Program at SUNY Upstate Medical University is committed to providing exceptional training in both clinical medicine and basic scientific investigation to prepare you for an exciting career as a physician-scientist. Read More...
The mission of the MD/PhD program at SUNY Upstate Medical University is to train future physician scientists who, by combining the practice of medicine in the clinic with biomedical research in the laboratory, are uniquely trained and focused to bring the power of modern science to our understanding and treatment of human disease.
The program is committed to the recruitment of students with diverse educational and cultural backgrounds who, having a passion for research in the biomedical sciences and clinical care, are dedicated to becoming caring academic physicians.