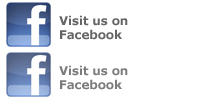 MESSAGE FROM OUR CO-DIRECTORS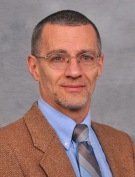 Steven Youngentob, PhD
Associate Dean, Basic Research and Graduate Studies Program Co-director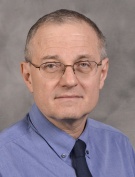 Andreas Perl, MD, PhD
Program Co-Director
Our MD/PhD Program at SUNY Upstate Medical University is committed to providing exceptional training in both clinical medicine and basic scientific investigation to prepare you for an exciting career as a physician-scientist. Read More...
Events
MD/PhD students at SUNY Upstate Medical University participate in three program-specific courses. Please consult our MD/PhD Calendar for specific dates and times.
Wednesday Afternoon Lecture Series - WALS
Each Wednesday the NIH telecasts a live seminar from the NIH facilities in Bethesda, MD. These seminars are presented by prominent scientists and reflect cutting-edge research. Our MSI and MSII students select one of the speakers and present an introductory seminar in the hour prior to the actual live telecast from NIH. Our students have an opportunity to learn about that day's speaker and his or her research in a casual, journal club setting.
MD/PhD Grand Rounds: Integrating Clinical Care and the Study of Disease
All MD/PhD students participate in this required course. Students in their PhD years and students in MSIII and MSIV present cases in a Grand Rounds format.
Grand Rounds 2012-2013 begins August 29, 2012. Be sure to check the MD/PhD Calendar for the scheduled classes. The link to the calendar is on this page.
Some of the Topics that were covered in the 2011-2012 Grand Rounds course:
Leukemia Stem Cells
Growing Retina in a dish- the Future of Retinal Transplants
Spina Bifida
Rabies
Cyotmegalovirus and Glioblastoma
Digoxin: An Immunomodulatory drug?