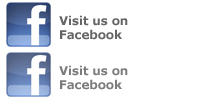 MD/PHD PROFILE
Rene Choi
"Upstate's MD/PhD program does a great job bridging the gap between medical bench-side research and clinical application." Read More...

MSI Courses
Human Anatomy
Course #: MANA107
Course Credit: 8
Director:
    Robert Zajdel, PhD (Cell and Developmental Biology)
    Hal Cohen, MD (Radiology)
Coordinator:
    Nancy Dobbins (Cell and Developmental Biology)
    Gina Romero (Radiology)
In the Human Anatomy course, the structure of body mechanisms is studied primarily in the dissecting laboratory, supplemented with lectures, correlation conferences, clinical demonstrations and audiovisual aids. Radiological imaging, surface anatomy and physical examination skills are also taught.
Introduction to Case-Based Learning & Human Disease
Course #: MPPH101
Course Credit: 5
Director: Paul F. Shanley, MD
Coordinator: Karen C. Kelly, MS
The goal of the course is to make the student conversant in the language of medicine and to provide a conceptual and experiential framework for the students education and future training. Additional expected benefits of the approach include facilitation of integration of the basic science curriculum, smoother transition from basic science to clinical clerkships, and promoting active, self-structured learning.
The essence of the course is the reading of a series of cases and articles from the medical literature. The cases are to be read with the overall objective to understand and be able to explain what happens and what is discussed.
Other readings will be assigned to highlight or deepen understanding of aspects of basic science suggested by the case or to further highlight the differential diagnosis process.
A prominent focus will be a series of readings and discussions introducing the biology of disease, highlighting topics such as cell injury, inflammation, wound healing, infection, immunity and neoplasia. General Pathology is the first half of a two-year sequence in the basic science curriculum. Systemic Pathology is part of the MS2 curriculum and together they comprise the basis of Rubin's Pathology and Robbins& Cotran Pathologic Basis of Disease nationally recognized texts.
Medical Physiology
Course #: MPHY101
Course Credit: 6
Director: Mary Lou Vallano, PhD
Coordinator: Nancy Leotta
The Medical Physiology course consists of lectures and demonstrations covering the homeostatic functioning and neurohumoral control of the cardiovascular, respiratory, renal, gastrointestinal and endocrine systems, along with examples of pathophysiological malfunction in certain disease.
Microbiology/Immunology 101
Course #: MICI101
Course Credit: 3
Director: Edward Shillitoe, PhD & Rebecca Greenblatt, PhD
Coordinator: Carol Montalto
Microbiology / Immunology 101 provides an introduction to microbes and the nature of the immune response that protects us from them. Attention is paid to mechanisms of action of anti-microbial drugs and the way that microbes can become resistant. The nature of bacteria, viruses, parasites and fungi are presented with examples of each. The course prepares students for the later study of the organisms that cause infectious diseases.
Microscopic Anatomy
Course #: MANA108
Course Credit: 3
Director: Thomas Poole, PhD
Coordinator: Nancy Dobbins

In the Microscopic Anatomy course, development, structure, and functions of the primary tissues and organ systems are examined. Various organ systems are analyzed for structural arrangements; correlation of form and function are emphasized at both the light microscope and ultrastructural levels through lecture and laboratory.
Molecular & Cellular Principles of Medicine
Course #: MMCP101
Course Credit: 8
Director:
    Mark Schmitt, PhD (Biochemistry and Molecular Biology)
    Constance Stein, PhD (Clinical Pathology – Cytogenics)
    Margaret Maimone, PhD (Cell and Developmental Biology)
Coordinator: Sandra Jarvis
Molecular & Cellular Principles of Medicine (MPC) is one of the first courses offered for first year medical students. This course encompasses a broad range of topics including biochemistry, genetics, cell biology, molecular biology and nutrition, and lays necessary groundwork for the understanding of modern medicine. In the first two months of the academic year, fundamental principles are presented, providing a foundation on which many other subjects in medical school will be based. The remainder of the course runs from January through April and covers topics that integrate with the clinical systems covered by the other first year courses taught during that time. Throughout the MCP course, students will build on the information learned in earlier sessions and learn how the information applies to clinical medicine. The majority of material in MCP will be presented in standard lectures; however, we also have small group sessions that emphasize active learning through discussion of clinical cases and diseases. In the Clinical Problems sessions, students apply the basic science learned in lecture to real life medical scenarios gaining experience in problem solving and quantitative reasoning. In Conferences, students read in depth on the molecular, cellular, and genetic aspects of specific diseases and then present their findings for discussion in a small group setting, gaining experience in reading the literature and preparing a presentation in a professional, critical and clear manner.
Practice of Medicine I
Course #: MPOM105
Course Credit: 9
Director: Joni Mitchell, MD & Alison McCrone, MD
Coordinator: Collette Fay, Meghan Freed, Debra Tafel, Lois Dorschel, AA

The Practice of Medicine course, spanning the first year of medical school, provides students with the skills, analytic tools, and ethical context to integrate basic and clinical scientific knowledge in a biopsychosocial model of healthcare. Through large group presentations and small group discussions and practice, the course provides instruction on medical interviewing; physical examination; preventive medicine; and ethical, legal and social issues in medicine.