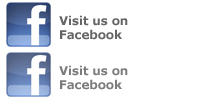 MD/PHD PROFILE
Rene Choi
"Upstate's MD/PhD program does a great job bridging the gap between medical bench-side research and clinical application." Read More...

Courses
We offer a curriculum which integrates clinical training with research through the following MD/PhD specific courses:
Throughout the course of training, MD/PhD students will take "MD/PhD Grand Rounds: Integrating Clinical Care and the Study of Disease." This course provides a formalized structure for the integration of the medical and graduate components of the MD/PhD training through an individual clinical experience followed by a presentation and discussion involving fellow students.
During the second year of Medical School, these students also take a course titled Research Design for Physician Scientists. This course teaches the skills needed to prepare a competitive grant application.
Courses