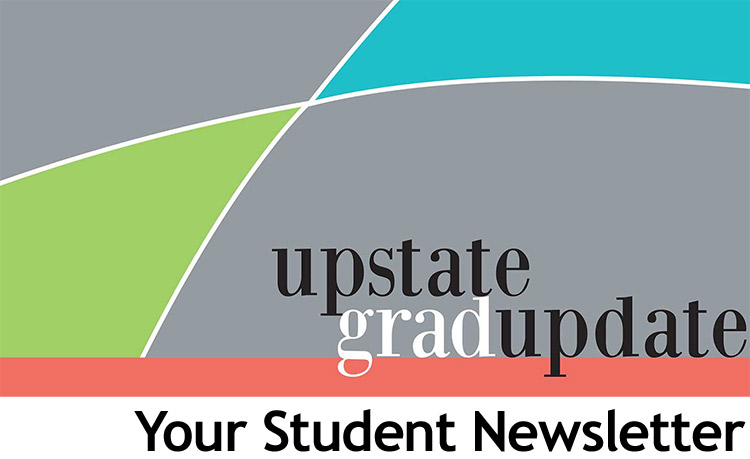 Content
Mentoring
The student/mentor relationship is the essence of graduate training at Upstate. Our graduate students and principal investigators interact daily.
Peer Mentoring Program
Our Senior Students are matched with incoming students to provide an additional source of mentoring and advice.
Six Weeks to Success
A discussion series designed to help incoming students get off to a strong start. Meetings times are 12:00 Noon. The 2015 series topics and discussion leaders are:
8/28/15 , Critical Reading Skills, Critical Study Skills, and Your Rotation, Dr. Gary Chan, Room 3111 WH
9/18/15, Introduction to Bioethics, Dr. Robert Olick, Room 3113 WH
10/16/15,  Selecting a Research Topic and Mentor, Dr. Francesca Pignoni, Room 3508 Setnor
11/30/15, Writing a Research Report , Dr. Jennifer Moffat, Room 3113 WH
1/8/16, What You Need to Succeed in Grad School, the Qualifying Exam and Life, Dr. Joseph Sanger, Room 3113 WH
2/26/16, How to Get the Most Out of Your Advisor and Your Committee, Dr. Stewart Loh, Room 3113 WH
The College of Graduate Studies sponsors a career development series offered throughout the year covering a variety of topics.