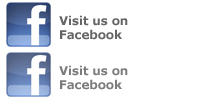 Major Research Areas
Upstate boasts basic and clinical researchers with diverse expertise in neuroscience, molecular genetics, genomics, epigenetics, structural biology, infectious disease, and behavior disorders. This allows students the opportunity to perform research in a wide range of research areas and easily collaborate when new expertise is needed.
Yunlei Yang, MD, PhD
Current Appointments
Hospital Campus
Research Programs and Affiliations
Biomedical Sciences Program
Neuroscience Program
Neuroscience and Physiology
Research Pillars
Research Interests
Deciphering and manipulating the cellular signaling circuits for feeding behaviors using approaches including electrophysiology, pharmacogenetics and optogenetics.
Research Abstract
Dr. Yang's laboratory seeks to dissect and manipulate the intracellular and intercellular signaling circuits controlling food intake in normal and obese animals using a bunch of approaches, including electrophysiology, opto-genetics, chemical-genetics, pharmacology, imaging and molecular biology as well as behavioral assays. Obesity and its associated complications impose a huge burden to our society, and its associated pathologies constitute a major cause of death. Also, obesity may increase the risks of many other disorders, such as type 2 diabetes. However, the mechanisms and the effective treatments of obesity still remain unclear. At its core, the obesity results from an imbalance between food intake and energy expenditure, so it is critical to study the mechanisms of food intake. Food intake is complex and multimodal. They focus on studying the neural processes controlling food intake.
Dr. Yang's lab has demonstrated that food deprivation up-regulated excitatory synaptic inputs onto AGRP neurons and down-regulated excitatory synaptic inputs onto POMC neurons in the arcuate nucleus (ARC) of hypothalamus. However, the origins of the neurons projecting to AGRP neurons or POMC neurons are still unknown. They will first explore the neuron populations and then study their functions in food intake and obesity.
Besides the neuronal regulations of food intake, he is also interested in studying the glial roles in food intake and obesity. Glial cells have long been ignored until recently it is increasingly clear that glial cells are involved in physiological and pathological conditions, such as learning & memory and neurodegenerative disorders respectively. Obesity actually is an inflammatory process, and glial cells are involved in the inflammation. They will explore the functions of glia in food intake and obesity using approaches including opto-genetics and chemical-genetics.
Selected Peer-reviewed Publications
1. Sweeney P & Yang Y* (2015) Deciphering hippocampal neural circuits that suppress food intake. In Revision.
2. Yang Y (2015) Astrocytes: target in obesity. Oncotarget In press.
3. Yang L, Qi Y, & Yang Y* (2015) Astrocytes control food intake by inhibiting AGRP neuron activity via adenosine A1 receptors. Cell Rep. 11, 798-807 (Featured Article).
Commentary:http://news.cell.com/cellreports/cell-reports/eating-and-the-brain-glial-cells-enter-the-fray-a-guest-commentary
4. Tian L, Yang Y, Wysocki LM, Arnold A, Hu A, Ravichandran B, Sternson SM, Looger LL & Lavis LD (2012) Selective esterase-ester pair for targeting small molecules with cellular specificity. Proc. Natl. Acad. Sci. USA. 109: 4756-61. Featured by Faculty of 1000 Biology
5. Yang Y, Atasoy D, Su H & Sternson SM (2011) Hunger states switch a flip-flop memory circuit via a synaptic AMPK-dependent positive feedback loop. Cell 146: 992-1003.
Featured by Cell, Cell Metabolism and Faculty of 1000 Biology
6. Yang Y*, Wang Xb & Zhou Q* (2010) Perisynaptic GluR2-lacking AMPA receptors control the reversibility of synaptic and spines modifications. Proc. Natl. Acad. Sci. USA. 107:11999-12004. (Direct submitted). (* co-corresponding author)
7. Yang Y & Zhou Q (2009) Spine modifications associated with long-term potentiation. The Neuroscientist 15: 464-476 (invited review).
8. Yang Y, Wand Xb, Frerking M & Zhou Q (2008) Delivery of AMPA receptors to perisynaptic sites precedes the full expression of long-term potentiation. Proc. Natl. Acad. Sci. USA. 105: 11388-11393.
Featured by Faculty of 1000 Biology (Direct submitted)
9. Yang Y, Wand Xb, Frerking M & Zhou Q (2008) Spine expansion and stabilization associated with long term potentiation. J Neuroscience 28: 5740-5751.
10. Wang Xb, Yang Y & Zhou Q (2007) Independent expression of synaptic and morphological plasticity associated with long-term depression. J Neuroscience 27: 12419- 2429 (Hightlighted)
11. Yang Y, Ge W, Zhang Z, Shen W, Wu C, Poo M & Duan S (2003) Contribution of astrocytes to hippocampal long-term potentiation through release of D-serine. Proc. Natl. Acad. Sci. USA 100: 15194-15199. (Direct submitted)
Faculty Profile Shortcut: http://www.upstate.edu/faculty/yangyun