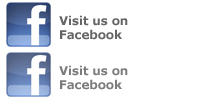 Major Research Areas
Upstate boasts basic and clinical researchers with diverse expertise in neuroscience, molecular genetics, genomics, epigenetics, structural biology, infectious disease, and behavior disorders. This allows students the opportunity to perform research in a wide range of research areas and easily collaborate when new expertise is needed.
Allen E Silverstone, PhD
Current Appointments
Hospital Campus
Research Programs and Affiliations
Biomedical Sciences Program
Cancer Research Institute
Microbiology and Immunology
Research Pillars
Education & Fellowships
Postdoctoral Fellow: MIT Cancer Center, 1978, Leukemia & Immunology
PhD: Massachusetts Institute of Technology, 1970
Research Interests
How dioxins and estrogens and estrogenic compounds affect the immune system.
Research Abstract
My program explores how dioxins, PCBs, and estrogenic compounds affect the immune system at the cellular and molecular level. We are using a combination of dioxin receptor (AhR) knock out and conditional knock out mice, Estrogen receptor knock-out mice (ER alpha and beta) and microarrays to identify the specific gene programs activated by these agents in the earliest developing T and B cells. Selected References
Laoisa, MD,A Wyman,FG Murante, NC Fiore, JE Staples, TA Gasiewicz, AE Silverstone (2003) Cell Proliferation arrest within intrathymic lymphocyte progenitor cells causes thymic atrophy mediated by the aryl hydrocarbon receptor: J. Immunol. 171, 4582-4591.
Laiosa,MD, Z-W Lai, TS Thurmond, NC Fiore, C DeRossi, BC. Holdener, TA. Gasiewicz, and AE Silverstone. 2,3,7,8-Tetrachlorodibenzo-p-dioxin Causes Alterations in Lymphocyte Development and Thymic Atrophy in Hemopoietic Chimeras Generated from Mice Deficient in ARNT2,Tox. Sci. 2002, 69,117-124
Faculty Profile Shortcut: http://www.upstate.edu/faculty/silversa