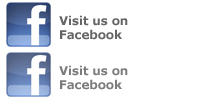 Major Research Areas
Upstate boasts basic and clinical researchers with diverse expertise in neuroscience, molecular genetics, genomics, epigenetics, structural biology, infectious disease, and behavior disorders. This allows students the opportunity to perform research in a wide range of research areas and easily collaborate when new expertise is needed.
Edward J Shillitoe, PhD
Current Appointments
Hospital Campus
Research Programs and Affiliations
Biomedical Sciences Program
Cancer Research Institute
Microbiology and Immunology
Research Pillars
Education & Fellowships
BDS: University of London, UK
PhD: University of London, UK
Research Interests
Gene therapy for cancer; Bacterial causes of obesity, diabetes and periodontal disease

Research Abstract
In this laboratory we study the effects of viruses and bacteria on human health.
For several years we have worked to develop the use of viruses for treatment of cancer. We have developed new strains of herpes viruses and adeno-associated viruses, which are intended to infect human tumors and kill the abnormal cells. Currently we are examining new ways to make these viruses more potent so that they will spread rapidly through a tumor, killing the tumor cells while sparing the healthy cells.
A new project concerns the growing problems of obesity and diabetes in adults. Although these conditions are usually blamed on diet and exercise it was recently reported that several types of animals will gain weight and develop diabetes if they carry specific bacteria in their intestine. We want to find if humans who suffer from obesity and diabetes might have the same bacteria. Recently we started a clinical study in which we recruit volunteers who will be treated for obesity by having weight-loss surgery, and we will find if the results of the surgery are associated with changes in their bacteria. This is being done in collaboration with our local colleagues Drs. R. Weinstock, R. Cooney, T. Kim and H. Simon as well as outside consultants. It is our hope that if we can identify specific intestinal bacteria that are associated with obesity or diabetes, it might not be long before new and better treatments could be developed.
Selected references:
C. Griffith, S. Noonan, E. Lou and E.J. Shillitoe. An oncolytic mutant of herpes simplex virus type-1 in which replication is governed by a promoter/enhancer element of human papillomavirus type-16. Cancer Gene Ther 14:985-993, 2007.
E.J. Shillitoe. Gene therapy: the end of the rainbow? Head Neck Oncol 1:1-5, 2009.
E.J. Shillitoe. Combined effect of Cisplatin and Herpes simplex virus on oral cancer cells. Oral Oncol Suppl 3, 189, 2009.
S.L. Longo, C. Griffith, A.Glass, E. J. Shillitoe, and D.E. Post. Development of an oncolytic Herpes Simplex Virus in which replication is regulated by a promoter that is preferentially active in hypoxic tumor cells. Cancer Gene Ther 18:123-134, 2011.
L. Wood and E.J. Shillitoe. Effect of a caspase inhibitor, zVADfmk, on the inhibition of breast cancer cells by herpes simplex virus type-1. Cancer Gene Ther 18:685-694, 2011.
Faculty Profile Shortcut: http://www.upstate.edu/faculty/shillite