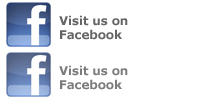 Major Research Areas
Upstate boasts basic and clinical researchers with diverse expertise in neuroscience, molecular genetics, genomics, epigenetics, structural biology, infectious disease, and behavior disorders. This allows students the opportunity to perform research in a wide range of research areas and easily collaborate when new expertise is needed.
Mehdi Mollapour, PhD
Current Appointments
Hospital Campus
Research Programs and Affiliations
Biomedical Sciences Program
Research Pillars
Urology
Education & Fellowships
Fellowship: University of Sheffield, UK, 2007
Fellowship: University of London, UK, 2003
PhD: University of London, UK, 2001, Biochemistry
Previous Appointments
National Cancer Institute, NIH, Bethesda, MD, 2007–2013
Research Interests
Post-translational regulation of the Hsp90 molecular chaperone machinery in cancer
Publications
Link to PubMed

(Opens new window. Close the PubMed window to return to this page.)
Research Abstract
The evolutionarily conserved molecular chaperone Heat Shock Protein 90 (Hsp90) is an essential component of the cellular homeostatic machinery in eukaryotes. Cancer cells strongly depend on Hsp90 because of their need to cope with constitutive genetic instability and frequent environmental insults, including nutrient deprivation, hypoxia and proteotoxic stress. Emerging clinical data identify Hsp90 inhibition as a promising therapeutic strategy to treat cancer. Cancer cells appear to be particularly sensitive to Hsp90 inhibitors when compared to non-transformed cells, and Hsp90 inhibitors are retained by tumors in vivo far longer than in normal tissues. However, the molecular basis for these phenomena remains undefined.
We use both yeast and mammalian systems to elucidate how post-translational modifications of Hsp90 chaperone machinery work in concert to regulate the chaperone function.
Faculty Profile Shortcut: http://www.upstate.edu/faculty/mollapom