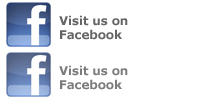 Major Research Areas
Upstate boasts basic and clinical researchers with diverse expertise in neuroscience, molecular genetics, genomics, epigenetics, structural biology, infectious disease, and behavior disorders. This allows students the opportunity to perform research in a wide range of research areas and easily collaborate when new expertise is needed.
Wendy R Kates, PhD
Current Appointments
Hospital Campus
Research Programs and Affiliations
Biomedical Sciences Program
Center for Psychiatric Neuroimaging
Medical Genetics Research Center
Neuroscience Program
Psychiatry and Behavioral Sciences
Research Pillars
Web Resources
Education & Fellowships
BS: University of Chicago
PhD: University of Chicago
Research Interests
Anatomic and functional imaging investigations of neurodevelopment in individuals with genetic or psychiatric disorders
Clinical Trials
Research Study of Brain Development in Adolescence
Read more
Web Resources
Publications
Link to PubMed

(Opens new window. Close the PubMed window to return to this page.)
Research Abstract
Our laboratory studies the brain and behavioral development of children with velocardiofacial syndrome (VCFS). VCFS is caused by a microdeletion in the long arm of chromosome 22 (22q.11) and is associated with craniofacial anomalies, cardiac defects, learning disabilities, and psychiatric disorders. Up to 30% of adults with VCFS develop schizophrenia or bipolar disorder. Study participants are administered a battery of neuropsychological and psychiatric testing, smooth pursuit eye tracking tasks, as well as a brain MRI scan. Subjects are evaluated at Time 1 and again three years later, at Time 2. Our aim is to determine 1) the phenomenology and natural history of child psychiatric disorders in children and adolescents with VCFS, and 2) whether abnormalities in brain morphology and putative biomarkers of schizophrenia or bipolar disorder (which include eye tracking performance, sustained attention, and working memory), are present and co-occur in children and adolescents with VCFS. Ultimately, we hope to determine whether subjects who display brain abnormalities and putative biomarkers for schizophrenia and bipolar disorder deteriorate in adaptive/psychosocial function or mood regulation between Time 1 and Time 2.
Faculty Profile Shortcut: http://www.upstate.edu/faculty/katesw