Contact:
Krystal (Smith) Ripa
Address:
College of Graduate Studies
SUNY Upstate Medical University, Syracuse, NY 13210
Phone:
315 464-7719
E-mail:
biosci@upstate.edu
Upstate Medical University is pleased to offer its visiting lecture series to bring undergraduates a lively and informative lecture with one of our faculty members.
The professors in our series are published, funded investigators conducting groundbreaking research in their individual fields. Each professor's lecture will include a brief presentation on the biomedical graduate degree programs and student research offerings at SUNY Upstate.
This free, innovative program is designed to spark interest in the biomedical sciences and to further awareness among students and faculty of opportunities at SUNY Upstate. To schedule one of our lecturers to come to your campus, please complete the visiting scholar request form
SUNY Upstate Visiting Lecturers 2017-2018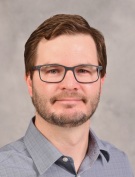 Jeffrey Amack, PhD
Cell & Developmental Biology
Mechanobiology in the Zebrafish
Mechanobiology describes how physical forces influence cell behaviors. We use the zebrafish embryo to investigate mechanical properties that drive formation of tissues and organs.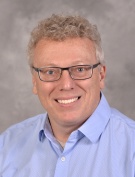 Peter Calvert, PhD
Ophthalmology
Watching cell signaling live: what we are learning about biochemistry by imaging active cells.
Work in my lab is aimed at understanding signaling and behavior at the molecular level in living cells. Protein dynamics, measured with multiphoton and confocal microscopy, is changing our understanding how cell sensitivity to environmental stimuli is controlled.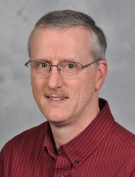 Thomas Duncan, PhD
Biochemistry & Molecular Biology
Jamming the Gears of ATP Synthase Nanomotors for Antibacterial Drug Discovery
ATP synthases are rotary motor enzymes critical for cellular energy metabolism. Understanding bacteria-specific regulatory mechanisms may lead to new antibiotics.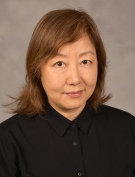 Wenyi Feng, PhD
Biochemistry & Molecular Biology
Chromosome fragility: When Replication Goes Awry
We are interested in the mechanisms of how replication defects lead to DNA strand breakage, chromosomal rearrangements and genome instability, which are the underlying cause of many human diseases including cancer. We also develop novel methods using NextGen sequencing to identify chromosome fragile sites in the human genome.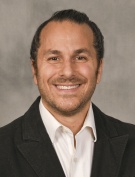 Stephen J. Glatt, PhD
Psychiatry & Behavioral Sciences
Biomarkers for Neuropsychiatric Disorders
Unlike many other medical conditions, neuropsychiatric disorders are currently diagnosed based only on behavioral reports and clinical observation rather than biomarkers. The presentation will summarize the latest efforts to identify valid biomarkers for these disorders, which should facilitate earlier identification and intervention and better outcomes.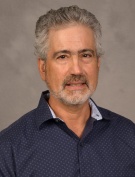 Steven Hanes, PhD
Biochemistry & Molecular Biology
Using Model Organisms to Study Development & Disease
This introduction to how and why model organisms are used in biomedical research will focus on gene regulation and will include discussion about careers in the biological sciences.