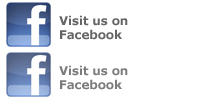 Meet Our Research Faculty
Our faculty members in the College of Graduate Studies are passionate about their research—and about their students. Steven Youngentob, PhD, Professor of Psychiatry (above), is at the forefront of research into alcohol addiction.
The graduate school has a student to faculty ratio of almost 1:1. Strong institutional support for teaching and research allow our students to shine.
Regardless of the acclaim our faculty members receive—we boast a SUNY Distinguished Professor, pioneers in degenerative eye disease research, and several other internationally known researchers—they put their students first. How?
By making themselves available in the labs, day in and day out
By creating opportunities for students to publish in respected journals
By traveling with students to international conferences, where students give presentations on their research
Our students respond to that support, and take on the responsibilities they are given to grow as scientists and as individuals.