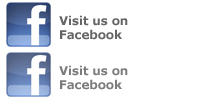 Content
Graduate Studies Faculty
Yunlei Yang, MD, PhD
Current Appointments
Hospital Campus
Research Programs and Affiliations
Biomedical Sciences Program
Neuroscience Program
Neuroscience and Physiology
Research Interests
Deciphering and manipulating cellular, synaptic, and circuit mechanisms governing feeding and anxiety-related behavior with genetic and system neuroscience approaches
Publications
Link to PubMed

(Opens new window. Close the PubMed window to return to this page.)
Research
The focus of Dr. Yang's research is on dissecting and manipulating intracellular and intercellular signaling circuits governing feeding and anxiety-related behaviors in normal and obese animals using genetic and systems neuroscience approaches that include cell-type-specific electrophysiology, optogenetics, chemical-genetics, deep-brain measurements of neurochemicals, imaging, and behavior assays. One of the projects in Dr. Yang's laboratory is about synaptic and circuit rewiring in obesity. Obesity and its associated pathologies impose a huge burden to our society. Obesity may increase the risks of many other complications, such as type 2 diabetes and psychological disorders including anxiety. However, the mechanisms and the effective treatments of obesity and the associated disorders are largely unknown. It thus is critical to determine the cellular, synaptic, and circuit mechanism(s) underlying feeding and anxiety, providing apparent therapeutic targte(s) for the treatment of obesity, eating disorders, and anxiety.
In addition to neuroal regulations of energy states and anxiety, Dr. yang is also interested in studying the roles played by astrocytes in these regulations in both normal and abnormal conditions, including obesity and anxiety disorders.
Selected Publications
1. Sweeney P, Levack R, Watters J, Xu Z & Yang Y* (2016) Caffeine increases food intake while reducing anxiety-related behaviors. Appetite 101, 171-177.
2. Sweeney P & Yang Y* (2015) An excitatory hippocampus to lateral septum circuit that suppressess feeding. Nature Communications 6, 10188 (Article).
Featured by Faculty 1000Prime: http://f1000.com/prime/article?articleId=726014683&emailType=ts
3. Qi Y & Yang Y* (2015) Hunger states control the directions of synaptic plasticity via switching cell type-specific subunits of NMDA receptors. J Neuroscience 35, 13171-13182.
4. Yang L, Qi Y, & Yang Y* (2015) Astrocytes control food intake by inhibiting AGRP neuron activity via adenosine A1 receptors. Cell Reports. 11, 798-807 (Article).
Comment in Trends Endocrinol Metab:Regulation of Orexigenic AgRP neurosn: A third way?http://www.ncbi.nlm.nih.gov/pubmed/26033032
Commentary in Cell Press:http://news.cell.com/cellreports/cell-reports/eating-and-the-brain-glial-cells-enter-the-fray-a-guest-commentary
CrossTalK in Cell Press: http://www.cell.com/crosstalk/eating-the-beain-glial-cells-enter-the-fray
Featured in World Biomedical Frontiers: http://biomedfrontiers.org/diabetes-obesity-2015-9-2/
5. Yang Y, Lee P & Sternson SM (2015) Cell type-specific pharmacology of NMDA receptors using masked MK801. ELife 4:e10206.
Comment in eLife:http://elifesciences.org/content/4/e10206/abstract-2
6. Yang Y (2015) Astrocytes: a potential target for the treatment of anorexia nervosa. Neuro Open J2:42-44.
7. Yang Y (2015) Astrocytes: targets in obesity. Oncotarget 6: 12835-12836.
8. Tian L, Yang Y, Wysocki LM, Arnold A, Hu A, Ravichandran B, Sternson SM, Looger LL & Lavis LD (2012) Selective esterase-ester pair for targeting small molecules with cellular specificity. Proc. Natl. Acad. Sci. USA. 109: 4756-61. Featured in Faculty of 1000 Biology
9. Yang Y, Atasoy D, Su H & Sternson SM (2011) Hunger states switch a flip-flop memory circuit via a synaptic AMPK-dependent positive feedback loop. Cell 146: 992-1003.
Previewed in Cell, and Cell Metabolism;
Highlighted in "Editor Choice" in Science Signaling and Featured in Faculty of 1000 Biology
10. Yang Y*, Wang Xb & Zhou Q* (2010) Perisynaptic GluR2-lacking AMPA receptors control the reversibility of synaptic and spines modifications. Proc. Natl. Acad. Sci. USA. 107:11999-12004. (Direct submitted). (* co-corresponding author)
11. Yang Y & Zhou Q (2009) Spine modifications associated with long-term potentiation. The Neuroscientist 15: 464-476 (invited review).
12. Yang Y, Wand Xb, Frerking M & Zhou Q (2008) Delivery of AMPA receptors to perisynaptic sites precedes the full expression of long-term potentiation. Proc. Natl. Acad. Sci. USA. 105: 11388-11393.
Featured by Faculty of 1000 Biology (Direct submitted)
13. Yang Y, Wand Xb, Frerking M & Zhou Q (2008) Spine expansion and stabilization associated with long term potentiation. J Neuroscience 28: 5740-5751.
14. Wang Xb, Yang Y & Zhou Q (2007) Independent expression of synaptic and morphological plasticity associated with long-term depression. J Neuroscience 27: 12419- 2429 (Hightlighted)
15. Yang Y, Ge W, Zhang Z, Shen W, Wu C, Poo M & Duan S (2003) Contribution of astrocytes to hippocampal long-term potentiation through release of D-serine. Proc. Natl. Acad. Sci. USA 100: 15194-15199. (Direct submitted)
Faculty Profile Shortcut: http://www.upstate.edu/faculty/yangyun