COST OF LIVING
Syracuse Costs Less...
To give you an idea how reasonable the cost of living is in Syracuse, we calculated how much you would need to earn in 12 cities with major biomedical research centers to equal our stipend here. These calculations assume you are renting, not owning a home. If your city is not listed, use the Cost Of Living Wizard.  If you earn $25,008 living in Syracuse, you would need to earn:
$31,879 in Baltimore
$36,722 in Boston
$30,510 in Burlington
$30,720 in Chicago
$42,013 in D.C.
$33,379 in New Haven
$48,173 in New York City
$32,932 in Philadelphia
$36,485 in San Diego
$42,777 in San Francisco
$31,273 in Seattle
$43,012 in Stony Brook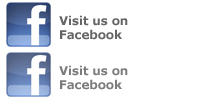 Content
PhD Program Costs
All PhD students receive a full-tuition waiver and a competitive 12-month stipend of $25,008.
By receiving stipends, PhD students become part of the SUNY Graduate Student Employees Union, which provides periodic and automatic increases in stipend awards in addition to other benefits including a low-cost health care package. The comprehensive health benefits include: coverage for medical services; hospitalization; prescription drugs; and mental health, dental and eye care.
Student stipends are derived from a variety of university sources including departmental and university fellowships, training grants and research assistantships. Students are strongly encouraged to apply for individual predoctoral fellowships, which could lead to higher stipends. Some predoctoral fellowship funding sources are the National Science Foundation, the Howard Hughes Medical Institute, the Ford Foundation, and the American Hearth Association.
Miscellaneous Costs
Fees, Books, Living Expenses, etc:
The SUNY Graduate Diversity Fellowship Program was enacted with the goal of enhancing diversity and academic excellence in SUNY's graduate programs by recruiting students from different backgrounds. This program assists the University in the recruitment, enrollment, and retention of students who can demonstrate that they would contribute to the diversity of the student body, especially those who can demonstrate that they have overcome a disadvantage or other impediment to success in higher education.
PhD students may also be supported by research grants awarded to individual investigators.
>>>See our Frequently Asked Questions regarding Admissions, Stipends, etc.<<<