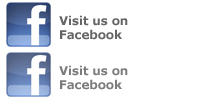 Student Interest Group: PhD Diversified
What can you be with a PhD?
The PhD Diversified Student Interest Group consists of students in the College of Graduate Studies who are interested in pursuing different career paths. This group could potentially open the doors to many career possibilities and will help support you through your career education/preparation and networking so you can get the job of your dreams.
LinkedIn
A LinkedIn Account

was set up for students of SUNY Upstate Medical University to network with each other as well as outside of university. It is intended to facilitate a smoother job search after graduating with a Ph.D. Feel free to post any articles, job postings, research papers or news that you think will be of help to others.
"Lunch With an Undergraduate Professor"
Tuesday, March 31, 2014
Panel Discussion: Career as undergraduate professors Adam Pack, PhD, Professor of Biology, Utica College
and Terri Provost, PhD, Associate Professor of Biology, Utica College
"Commercialization Panel Discussion"
Monday, April 28, 2014
Panelists: Robert J. Corona Jr., DO, MBA, CPE, FCAP, FASCP SUNY Upstate Medical University Chief, Chair,
and Professor of Pathology
VP for Innovation and Business Development
3Pound Health Advisory Board Member
Laila Kobrossy Audi, PhD
3Pound Health Director, Research and Community Engagement
Scott Macfarlane, MBA
SUNY Upstate Medical University Director, Research Technology and Commercialization
Director, Office of Technology Transfer
M. Jack Rudnick, JD
Syracuse University College of Law
Director, SU Technology Commercialization Law Program
Director, New York State Science & Technology Law Center
Co-founder of Blue Highway, Inc.