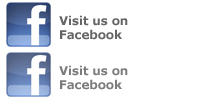 Content
Career Development Resources
Career Development Plan (IDP)
The Career Development Plan (CDP), also referred to as Individual Development Plan (IDP), is intended for students and PI's to develop together during the first year in the lab, then update annually. The updated Plan should be shared with your Advisory Committee prior to one of the biannual meetings for discussion at the meeting. The completed Career Development Plan should be submitted to your chosen degree-granting program.
Science Careers IDP
The Science Careers "My IDP" website

is a good place to formulate and accentuate your program's Career Development Plan
American Association for the Advancement of Science
Career Development Center

is a good resource.
Online Masters Programs
The newly launched web project, OnLineMastersPrograms.org

, was created to help graduates apply their grad school experience towards their career aspirations.  All of the resources on the site are free of charge, and includes a virtual Career Center.