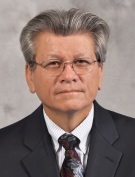 Timothy Endy, MD, MPH
Center Advisory Board Member
Associate Professor and Chief of Infectious Disease, Department of Medicine
EndyT@upstate.edu
Dr. Endy is an international expert in the field of dengue and dengue hemorrhagic fever and emerging viral pathogens. Dr. Endy has conducted basic science research in the field of virology, developed vaccine field and epidemiological study sites in Southeast and Central Asia, conducted phase I and II clinical vaccine trials and is active in the development and management of research programs that are product oriented towards developing vaccines and diagnostics that meet FDA regulatory requirements. He was the past Program Coordinator for the development of an active epidemiologic and diagnostic surveillance program in Central Asia for the select agent pathogens funded by the Biological Weapons Proliferation Protection Program, Defense Threat Reduction Agency and has served on two panels at the National Academy of Science on Threat Reduction of Biological Weapons.Dr. Endy is an active reviewer for five peer reviewed journals, a subject matter expert on dengue and dengue vaccine development for the Bill and Melinda Gates Foundation, and an NIH funded researcher conducting studies on dengue in Thailand. Dr. Endy's laboratory is currently developing an animal model for dengue hemorrhagic fever using humanized SCID mice.
He is a Board Certified physician in the subspecialty of Infectious Diseases and Internal Medicine and did his residency and fellowship training at the Walter Reed Army Medical Center, Washington, DC. Dr. Endy obtained his medical school training at the Uniformed Services University, F. Edward Herbert School of Medicine, Bethesda, MD; received an MPH in Epidemiology from the University of Michigan, School of Public Health, Ann Arbor, MI; and a BS degree from the Pennsylvania State University, University Park, PA. He served with distinction in the United States Army for 24 years and retired as a Colonel in 2006.
Anna Stewart-Ibarra, PhD, MPA
Assistant Professor, Department of Medicine and Department of Public Health and Preventative Medicine
Director, Latin Amercia Research Program
stewarta@upstate.edu
Dr. Stewart-Ibarra's research focuses on understanding the role of climate and social vulnerability in the emergence and persistence of dengue fever, zika, cholera and other infectious diseases in Latin America. For the last 10 years, she has collaborated with academic and government institutions in the region to conduct operational research, participatory community-based studies, and surveillance studies, principally in Ecuador, Bolivia, and the Dominican Republic. Since joining SUNY UMU in 2012, she has led the establishment of an integrated virus-vector-climate surveillance platform for research and training in Machala, Ecuador. Dr. Stewart-Ibarra is the Director of the Latin America Research Program of the Center for Global Health and Translational Science at SUNY Upstate Medical University. She received her PhD in ecology from the SUNY College of Enivronmental Science and Forestry and Masters in Public Administration from the Maxwell School of Citizenship and Public Affairs at Syracuse University.
Holly Chanatry, MS
Director, Strategic Research Initiatives, Research Administration
Project Manager, Center for Global Health and Translational Science
ChanatrH@upstate.edu
Ms. Chanantry's responsibilities include sponsored program submissions for Center investigators, fiscal management, human resources, and research compliance. Ms. Chanatry seeks collaborative research opportunities, broader funding mechanisms, and nurtures new partnerships with the DOD, Gates Foundation, SUNY REACH, SUNY 2020, USAID and others.
Lisa Ware, MS
Deputy Director, Center for Global Health and Translational Science
Director, Regulatory Affairs
WareL@upstate.edu
Ms. Ware is the Deputy Director for the Center for Global Health and Translational Science.  Her background brings a broad knowledge of vaccine development and associated regulatory requirements. Prior to joining Upstate she held multiple positions at the Walter Reed Army Institute of Research (WRAIR). While in the Division of Malaria Vaccine Development at WRAIR she conducted basic research developing malaria vaccines, scaled up processes for transfer to cGMP production and assisted in establishing final product release criteria and testing. She assisted in the development of GLP toxicology protocols and the interpretation of the results. She was involved in trial development including Controlled Human Infections for Malaria.  As the Chief of Regulatory Affairs in the Translational Medicine Branch at WRAIR she was involved in the development of clinical research protocols and the submission of eight Investigational New Drug (IND) Applications to the FDA.  In addition, she had oversight for database management, statistics and archiving.
Ms. Ware currently works closely with partners from Upstate, Department of Defense and industry to develop and execute FDA regulated clinical trials. She is involved in protocol development and provides clinical and laboratory compliance oversight for studies conducted through the Center for Global Health and Translational Science. She holds an MS in Genetics from George Washington University and a Regulatory Affairs Certification.
Mark Abbott, MS
Clinical Trial Laboratory Manager
AbbottM@upstate.edu
Mr. Abbott began working for the Center in September, 2013 after 20+ years in pharmaceutical development with Bristol-Myers Squibb Co. in East Syracuse. Mr. Abbott¿s initial focus was to develop an immunophenotyping capability to support clinical studies such as the dengue CYD56 vaccine trial. He has utilized his experience at BMS by helping create procedures and institute documentation practices in the sample processing laboratory that are required to ensure regulatory compliance, and assumed the role of Laboratory Manager in October, 2014. Besides overseeing lab operations and maintaining audit readiness, he is also responsible for developing new assays to support the clinical trials.
Tina Lupone, MPH
Director, Global Health Education
LuponeC@upstate.edu
Ms. Lupone is the Director of Global Health Education for the Center for Global Health and Translational Science and also holds an adjunct instructor appointment in the Department of Public Health and Preventive Medicine. Ms. Lupone earned her MPH jointly from SUNY Upstate Medical University and Syracuse University through the CNY MPH program where she focused on epidemiology and education. Prior to joining the Center she held multiple laboratory positions researching infectious diseases in microbiology and immunology laboratories. Her current role combines her laboratory and MPH background to place and engage students in local and overseas research projects within the Center.
Peter Cronkright, MD, FACP
Associate Professor of Medicine Refugee Health
cronkrip@upstate.edu
Dr. Peter Cronkright is grateful for the opportunity to serve the Syracuse community as a physician since 1986. Dr. Cronkright is an Associate Professor of Internal and Family Medicine and a member of the Center for Global Health and Translational Research at Upstate Medical University. Since 2008, his efforts have focused on the medical care of refugees resettling in our community. He is a Board Member for the Society of Refugee Healthcare Providers and serves on the Planning Committee for the Toronto North American Refugee Conference. He authored the chapter on "Chronic Disease Management in Refugees" in Refugee Health Care: An Essential Medical Guide. His honors include the 2007 Leonard Tow Humanism in Medicine Award, 2008 Gold Standard Award, 2008 Onondaga County Medical Society Award for Service, 2010 Nosotros Radio Human Rights Commitment Award, and several teaching awards.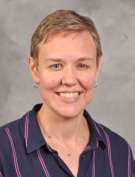 Elizabeth Reddy, MD
Assistant Professor of Medicine
ReddyE@upstate.edu
Elizabeth A. Reddy, MD, joined Upstate Medical University as assistant professor of medicine specializing in infectious diseases, in July of 2007. Prior to joining the hospital, she served in Tanzania as assistant professor of infectious diseases for the Duke University-Kilimanjaro Christian Medical Center Collaboration and Clinical Research Site Leader for AIDS Clinical Trials Group studies. Reddy received her medical degree from the University of Rochester. She completed residencies in internal medicine and in pediatrics from Mount Sinai School of Medicine, and a fellowship in infectious disease at Duke University Medical Center. She is board certified in pediatrics and internal medicine. Reddy¿s research and clinical interests include HIV testing, care, and retention, and HCV testing. Her awards and recognitions include the 2005-6 Mount Sinai Program Representative, American Academy of Pediatrics, and the 2006 Ramon J.C. Murphy award in Pediatrics.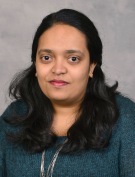 Ambika Eranki, MD, MPH
Assistant Professor of Medicine
ErankiA@upstate.edu