Christine A. King, PhD
Research Scientist
Instructor, Microbiology & Immunology
Dr. King's research is broadly focused on elucidating the role innate immune cells play in viral-induced pathogenesis, including dengue hemorrhagic fever. Her research aims to understand the role of potent pro-inflammatory mast cells in driving the vascular leakage observed in severe dengue infections. Dr. King received her PhD in Microbiology and Immunology from Dalhousie University in Canada and completed post-doctoral training in the Department of Medicine at the University of Cambridge in the United Kingdom. Recent honors include a Cancer Research Training Award from Dalhousie University (2008-2010), a Medical Research Fellowship from the University of Cambridge (2003-2006), and a Canadian Institutes of Health Doctoral Research Award (2000-2003).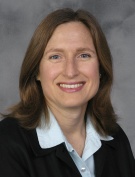 Jennifer Moffat, PhD
Center Advisory Board Member
Associate Professor of Microbiology and Immunology
Dr. Moffat directs Upstate's Humanized SCID Mouse Core facility, a specialized research unit supporting the progression of research from the molecular and cellular level to the clinical level. Using state-of-the-art imaging capabilities to visualize pathogen replication and treatment responses in humanized mice, Dr. Moffat develops preclinical models to test novel anti-infectives, vaccines, & therapeutics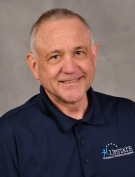 Joseph B. Domachowske, MD
Center Member
Professor of Pediatrics, Professor of Microbiology and Immunology
Dr. Domachowske has over twenty years of experience and expertise in pediatric infectious disease research and clinical care, including training pediatric infectious disease fellows to initiate and carry out investigator initiated research projects. His direct research experience relates to the development of preventative and therapeutic interventions for pediatric respiratory infections. Toward that end, Dr. Domachowske has developed an independent translational research program, and led several large-scale pediatric clinical vaccine trials.
Dr. Domachowske is a Professor of Pediatrics, and of Microbiology and Immunology. Recent honors have included the Faculty Teaching Award in 2000, & 2009; President's Award for Excellence in Research 2004; Leonard Tow Humanism in Medicine Award in 2009; The Research Foundation of the State University of New York Recognition for Research and Scholarship in 2007; and the 2004 President's Award for Excellence in Clinical Research.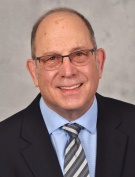 Steven M. Taffet, PhD, FAHA
Center Member
Professor of Microbiology and Immunology
Dr. Taffet is a Professor of Microbiology & Immunology. His research interests are the Regulation of intercellular communication in the heart and gene expression during macrophage activation. Dr. Taffet has developed a model system to study the role of the gap junction protein Cx43 in the immune system of mice. There are many reports that suggest that Cx43 is critical for a variety of immune functions. He is particularly interested in the role of connexins in the function of macrophages in inflammation.
Another study has defined the structures of the cardiac gap junction protein (Connexin 43, Cx43) that are involved in the pH-based gating of this channel. His lab has created a series of compounds that modulate the gating of Cx43 and help maintain the function of the channel in pathologic conditions. These compounds may have efficacy in the prevention of cardiac arrhythmias subsequent to ischemic heart disease. Finally, Dr. Taffet has initiated a study to determine the effect of inflammatory processes on cardiac junctional proteins. He is using both viral infections and the induction of autoimmune disease to study the mechanisms by which the cardiac electrical conduction if altered during inflammation.
Dr. Taffet is a frequent grant reviewer for the NIH and the American Heart Association, and is a Fellow of the American Heart Association.
Sadie Ryan, PhD
Center Member
Assistant Professor, Department of Geography,
Assistant Professor, Emerging Pathogens Institute,
University of Florida
Dr. Ryan is interested in health at the human-wildlife interface, particularly where it pertains to conservation biology. She uses methods in landscape ecology (GIS, remote sensing, spatial analyses), quantitative ecology and disease ecology to analyze landscape change, health outcomes and the impacts of anthropogenic change, including climate change, in African parks landscapes. Dr. Ryan also uses theoretical and statistical models to explore questions in disease ecology, community ecology and population biology, to augment field-based research.
Dr. Ryan's lab group is engaged in interdisciplinary research, ranging from field biology to computational modeling to lab-based analyses of disease risk. Her primary initial research concerns wild primate populations and health impacts both to and from human and domestic animal populations that they interact with.
Gary Winslow, PhD
Center Member
Professor of Microbiology & Immunology
Dr. Winslow began working at Upstate Medical University in October, 2012. Prior to moving his laboratory to Syracuse, Dr. Winslow was a Research Scientist at the Wadsworth Center in Albany, NY, and a Professor in the Department of Biomedical Sciences at the University of Albany. The broad focus of the work in our laboratory is the study of the host immune response to infection. Prior to moving to Upstate, most of our studies have been performed using murine models of bacterial infections. The objective of our work is to address how an organism generates and maintains long-lasting protective immunity, and why that process sometimes fails.
Azadeh Rabiei, MD MPH
Center Member
Research Assistant Professor, Department of Family Medicine
Dr. Rabiei received her Medical Degree in 2006 and completed her Public Health Research post-doctoral training in the Erasmus Medical center in Netherlands in 2009. She graduated with MPH degree from Tulane School of Public Health and Tropical Medicine in 2013. She has worked as the principal project officer for the joint programs between the World Health Organization (WHO) and the Iranian Ministry of Health and Medical Education (MOHME) on several disaster and emergency preparedness projects for 5 years. In 2010 she started serving as the United Nations' principal project manager of projects on women's reproductive health and gender-based violence during crisis. Her main project entitled "Developing National Guidelines for Disaster and Emergency Management and Preparedness", resulted in publishing several national and international guidelines and protocols, which received high praises from local, national and international organizations. Her recent honors include The ICEHS Presidential Road Safety Scholarship form American Public Health Association (2014), The Japan/World Bank Graduate Scholarship (2012-2014), and Golden Key International Honor Society Membership as an outstanding student at Tulane University (2012-2015). Her research is broadly focused on cohort studies on non-communicable chronic diseases as well as disaster and emergency preparedness and management.
Christopher P. Morley PhD
Center Member
Associate Professor of Family Medicine, Public Health & Psychiatry
Dr. Morley serves as the Vice Chair for Research in the Department of Family Medicine, and is a core faculty member of the CNYMPH program at SUNY Upstate. He is a sociomedical scientist with training in quantitative, qualitative and mixed research methods, policy analysis, and social theory. His research, broadly defined, examines how to best impact the health of vulnerable and disadvantaged populations, including globally disadvantaged and displaced people. Dr. Morley maintains active research areas in primary care workforce studies, medical education, prevention and screening strategies in vulnerale populations, primary care practice improvement, tobacco control, and other areas. He has published policy and ethics, including an analysis of the effect of statelessness (and the importance of nationality) in accessing health care.
Douglas S. Walsh, MD, MS (Microbiology)
Center Member
SUNY-UMU Adjunct Professor of Medicine
Dr. Walsh is a US board certified dermatologist with more than 20 years of FDA regulated and non-regulated clinical drug and vaccine trial experience working with tropical diseases such as malaria, and tropical dermatoses such as leprosy, leishmaniasis and Buruli ulcer. Dr Walsh, as an active duty Army physician for 23 years, served 12 years in Thailand and 3 years in Kenya. He currently serves as Chief of Dermatology, and Associate Chief of Staff for Research at the Syracuse VA Medical Center, and is a Consultant for CGHATs.