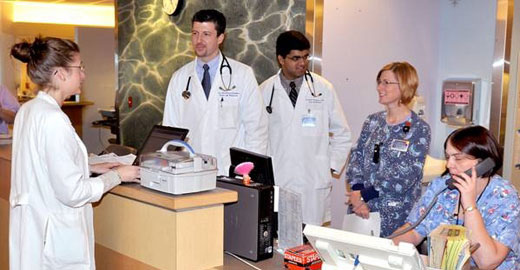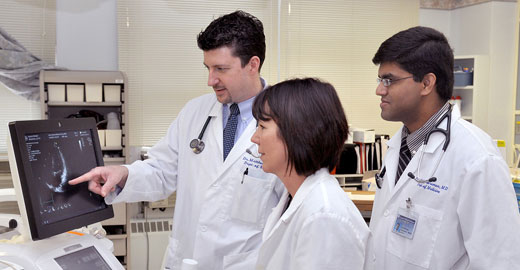 Hospitalist Program
Contact:
Deb Mickinkle,
Administrative Assistant
Location:
SUNY Upstate Medical University
750 East Adams Street
Department of Medicine
Campus West Building, Room 320
Syracuse, NY 13210
Phone:
315 464-5774
Fax:
315 464-1937
Email:
mickinkd@upstate.edu
A hospitalist is a physician dedicated to the care of the hospitalized patient. The hospitalist program at SUNY Upstate Medical University was established in 2004. Currently, there are 15 full time hospitalists and 3 physician assistants who are responsible for 4 general medicine teams and the medicine consultation service. Our duties include direct patient care, student/resident education and quality improvement initiatives.