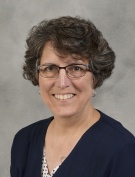 Phone: 315 464-1681 | Email: botasha@upstate.edu
We are pleased that you are considering joining the faculty of the SUNY Upstate Medical University. This site will provide important information that will help you begin to get to know us. We have included useful links to other sources about the University and about life in Syracuse and the surrounding Central New York area.
"The Office of Faculty Affairs is committed to developing the potential of all the members of the Upstate faculty and see them succeed and thrive".
This is a great time at Upstate. Our energized and creative leadership team has developed exciting new initiatives to further our clinical, research and educational missions. And, the quality of life that you can experience here is truly exceptional! We are very optimistic about our future and eager to have the best and brightest join us.
We are confident that, the more you learn about us, the more you will see that SUNY Upstate Medical University is a great place to build your career, your self and your life.