Kwame Amankwah, MD
I do not suspect that my philosophy on education is any different than those who have come before me and may not be different from those who will follow me. The general principles are the same: 1) Provide an environment that is conducive to learning. This must be complemented by the educator's ability to deliver the information and to adapt their method of delivering material that enhances the student's learning. 2) Allow the student to take risks and experiment with their knowledge - exploring their creativity once the information has been taught. 3) Give the student the ability to express his or her own thoughts and ideas - supporting their creativity. These are the principles I live by in my role as an educator.
---
Dale Avers, DPT, PhD
During my PhD studies in Education, I became aware of the difference between a student-centered vs teacher-centered approach to learning. As adult educators, I believe our challenges are to facilitate learning through active engagement of the student and incorporation of adult learning principles (andragogy) and cognitive psychology's findings of learning into a dynamic classroom environment.
---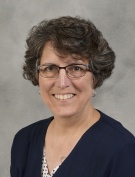 Ann Botash, MD
Learning is an active process and a personal experience. My goal is to inspire and engage learners to find their path to a mutually desirable outcome. A good teacher creates memorable key components to clarify concepts and promote a progression toward comprehension and mastery. The experienced educator uses storytelling to elicit an affective response that motivates students to not just invest in the learning process, but to own it.
---
As a clinician, I fully subscribe to the concept that one cannot practice clinical medicine without a strong background in the basic sciences. As such, my educational efforts often challenge the student to link new and challenging clinical scenarios with often forgotten and neglected basic science principles. While this may be stressful for the learner, I feel that only by linking these valuable building blocks can one become a well rounded and well read clinician. I must admit that I believe that some degree of "tension" should exist in the learning process, specifically inspiring students to want to be "the smartest person in the room." By providing this role model I hope to mimic the excellent training I received during my time at this medical school and hopefully inspire students to practice the best medicine possible.
---
---
Dr. Lauren Germain
"Knowledge" is being created more quickly than any person can fully learn, teach or use it. In this context, critical thinking, systems understanding, and teamwork are essential to education in all forms. As an educator, two of the most powerful tools we have are good questions and specific feedback to learners. As an assessment professional working in our health professions university, I believe that learner assessment and feedback are our responsibility not only to learners, but to society.
---
Students at Upstate are well-prepared, self-motivated, adult learners. As educators here, I feel that our first responsibility is to provide them with high-quality, well-organized materials - lectures, labs, small-group challenges, and more - to serve as springboards for their learning. Next, we cultivate a highly collaborative, interactive learning environment that encourages each learner to leverage the remarkable human resources available on campus. High on that list of remarkable resources are their fellow students. Many of our first-years have not previously had the experience of being surrounded by genuine intellectual peers and collaborators. We push them hard to build bridges to their peers that develop into long-term professional networks and enable them to become comfortable with the highly team-based modern medical workplace. It is an honor to be part of this process of personal and professional growth.
---
Paul Ko, MD
Medical Education is an active process. Too often, we've resorted to traditional, century old ways of lecturing and talking at our learners in hopes that they will somehow absorb the knowledge necessary to become good clinicians. As suggested in a recent New England Journal Perspective "Lecture Halls without Lectures - A Proposal for Medical Education" we need to "make lessons 'stickier' (more comprehensible and memorable)." I believe the use of Simulations in medical school is a leading teaching modality of choice for such a reason. I have made it a principle educational philosophy in my role as a medical educator to design curriculum and clinical courses that will be both memorable and 'stick' with my learners.
---
My major role is teaching students in a text-based, asynchronous, online learning environment. My goal of online teaching is to prepare the students to become self-motivated, lifelong learners. The online setting requires me to become a good coach, facilitator, and instructional designer who knows how to use emerging technologies innovatively in teaching. To help students construct their own learning in an online education setting, my philosophy of education is to guide students as a mentor rather than as a sage on the stage, based on the constructive learning theory. I strive to create a meaningful learning environment so that students can relate new information to the information that they already know. This understanding will allow students to use new evidence-based knowledge as a powerful tool to improve the quality of health care.  
---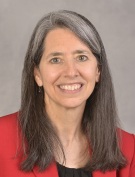 Margaret Maimone, PhD
The foundation of my teaching philosophy is to create a learning environment where all students, no matter their learning style, can maximize their learning potential and feel safe and comfortable doing so. This means addressing the class in a professional manner, being clear about my expectations, welcoming questions from students, being accessible outside of class to provide additional help to students who request it, and guiding students in how to be active learners.
---

My reason to participate within the Academy is to share my expertise and experiences with other Academy members, but also to use my background to the benefit of the teaching faculty at Upstate at large. Having performed educational research studies and received some grant funding for these endeavors I would like to continue my scholarly activities in this area and feel that the Academy is a great venue to do so.
---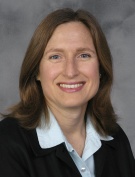 Jennifer Moffat, PhD
Professional and graduate students require a focused curriculum to meet the demands of their degree programs, and yet every student has a unique mixture of knowledge that affects their ability to learn complex material. Thus I use an approach in the classroom that builds trust between me and the students, enabling me to recognize points where they need more background or examples of concepts. My goals are to incorporate active learning exercises into didactic lectures, encourage students to voice their uncertainties, identify the students' individual needs, and give them the skills for success in their fields.
---

1. Course materials and activities must be coherent and relevant to clinical practice. Objectives, activities, assignments, and assessments should be clearly described and linked to expected student outcomes. Linkages between, and across, didactic and clinical courses should be explicit.
2. Principles of adult learning and activities that require different learning styles should be incorporated across the curriculum to support learner engagement and motivation. Students should be held accountable for their learning and teachers should model the outcomes that they anticipate the students will perform/achieve/demonstrate.
3. Authentic learning experiences should be provided across the curriculum to ensure achievement of requisite performance competencies in knowledge, skills, and behaviors.
4. Students should be provided with ongoing formative/summative assessment and feedback opportunities including 360 degree evaluations (from clinical/academic faculty, peers, patients and standardized patients) to promote the identification of learners' strengths and areas that need to be developed.
5. Self-assessment and reflection are requisite for deep learning and personal meaning-making.
---
My philosophy about teaching is the same as my approach to any skill, hobby, sport, or job.  (1) Pick one that you intrinsically like. (2) Always look for ways to improve your knowledge and skills.  (3) Accept change as a positive thing and always try different ways to approach both problem areas and places which you are already an expert.  The key is to always move forward with knowledge, skills and application.  My hope is that students can appreciate this through my teaching and role modeling.  Teaching and learning are both progressive processes where teacher and students should strive to always continue their education and improve themselves in every way possible!
---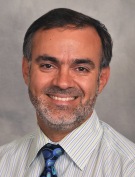 Michael Vertino, MD
I have been so fortunate to be able to share the joy of learning.  Science and Medicine are so intrinsically interesting and help me understand what I observe and experience.  "Isn't that Cool!" As I understand more clearly how ideas and experiences come together, I want to share it with my learner's. 
Over the years, I've studied the ways in which I learn as well as how my students learn.  The similarities and differences are fascinating.  Educationally, I strive to connect new information and experiences with previous ones.  Where possible, I try to connect to the person's own experience.  Improvements in group and individualized instruction for me grows from studying my learners.  I also like to study skill development similarly to understand acquisition and guide practice.  What could be better than the privileged position I hold as a medical educator.
---
Pamela
Youngs-Maher, EdD
My philosophy of education stems from servant leadership.  As Director of Online & Distance Learning, my primary role is to serve faculty by pairing their subject matter expertise with instructional design principles, best practices in online learning, active learning techniques, and a variety of educational technology tools to create learning environments that engage our students.  I also serve students.  Sharing teaching presence with our students helps them better prepare for their roles in their respective health professions.  And, advocating for online and distance learners helps us think about how to best serve all of our students when they are not on campus.