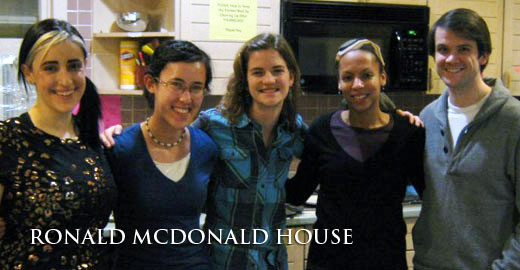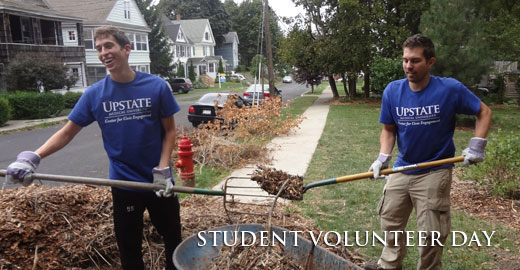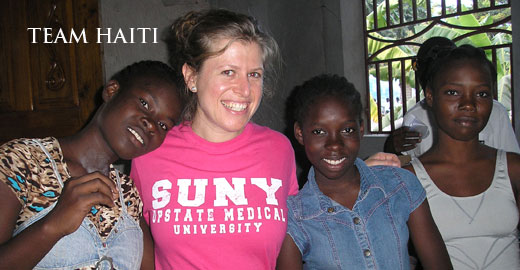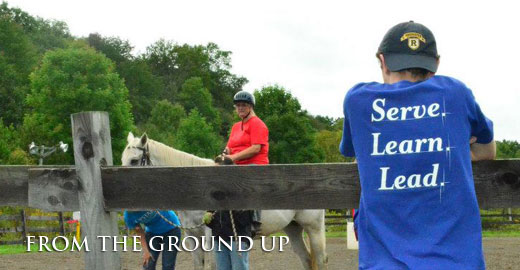 Content
Center for Civic Engagement
Location: Room 0217, Weiskotten Hall
Phone: 315 464-8807
Fax: 315 464-5431
SUNY Upstate students from all four colleges can get involved in a variety of outreach and service initiatives through the Center for Civic Engagement. These opportunities provide unique service learning experiences, foster health and wellness in the community, and prepare future health care providers to be active citizens and leaders.
The Center for Civic Engagement coordinates volunteer experiences for students in the Syracuse community. The center has many community partners, primarily not-for-profit organizations and social service agencies. Through these relationships, our students have worked with more than 300 youths at 16 local community organizations.
The Center for Civic Engagement also facilitates international opportunities in selected countries where Upstate Medical University has an established presence.