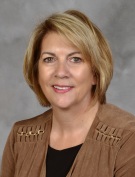 Roberta A. Rolland, PhD, RN, FNP
Director of Bachelor's Program

"The FNP program has helped me to grow professionally, while allowing me the flexibility to meet the needs of my family. The faculty are knowledgeable, offering guidance and support when I need it most."
—Sean Campanie, FNP
Family Nurse Practitioner
Content
BS—Admission Requirements
Graduation from an associate's degree or diploma program in nursing
A minimum of 60 semester hours from a basic nursing program including:
| Courses | Credits |
| --- | --- |
| Anatomy & Physiology I & II | 6-8 |
| Microbiology | 3-4 |
| English (including Composition) | 6 |
| Social Science (including one Psychology) | 6 |
| Liberal Arts-Sciences | 6-9 |
| Nursing | 30 |
Grades of "C" or higher and a cumulative GPA of 2.6 or higher. A higher GPA may be necessary to be competitive for admission.
Current New York State RN license, eligibility for license or eligibility for licensure
Current CPR certification
Health Insurance
There is no time limit to receive credit for courses used to fulfill admissions requirements.
The College encourages bachelors students who would like to continue their education to apply to the master's degree program. Our easy transition means that matriculated students do not need to pay the application fee. Bachelor's students must maintain a minimum grade point average of 3.0 to be considered for admission to the graduate level.