Joyce Griffin-Sobel, PhD, RN
Dean, College of Nursing
The faculty at the College of Nursing will prepare you for a fulfilling career in practice, education and research. We are at the forefront of new ventures in nursing education.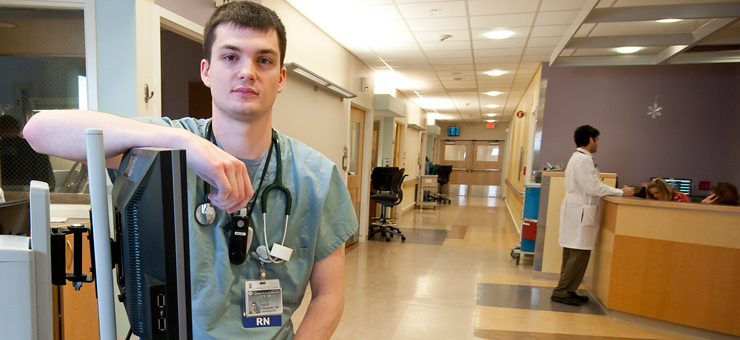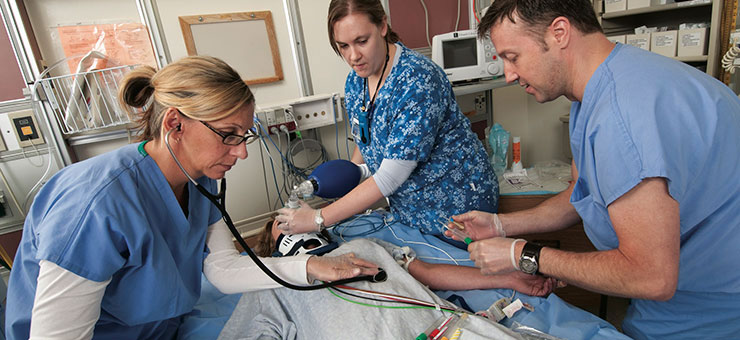 College of Nursing
Welcome to the College of Nursing at SUNY Upstate Medical University. Our mission is to leverage the powerful, professional voice of Nursing through outstanding education, clinical expertise and research to improve health across the communities we serve.
Since 1984, the College of Nursing has strived to meet the needs of nurses in the Syracuse and Central NY area.
As the longest-established upper-division nursing school in the region, our programs include baccalaureate completion, nurse practitioner education in primary care, pediatrics and psych-mental health, and the DNP. There are multiple pathways for admission. Come and join the most exciting College of Nursing in the country.
Enter at any stage in your education or career
Contact:
Office of Student Admissions
Location:
1215 Weiskotten Hall
766 Irving Avenue Syracuse, New York 13210
Phone:
315 464-4570 or 800 736-2171
Email:
admiss@upstate.edu
ORIENTATION & CONVOCATION
New Student Orientation
Sept 10, 2015, 12:00 noon with lunch


(This orientation replaces the orientation scheduled for the afternoon of August 21, 2015.)

CON Convocation
September 10, 2015, 2-4 pm, with refreshments
Fay Whitney Endowed Lectureship "Connected Health: Preparing for virtual healthcare"
DOCTOR OF NURSING PRACTICE (DNP) PROGRAM INFORMATION SESSIONS
Friday, September 18, 5:30 to 7 p.m.               The Statler Hotel at Cornell University, 130 Statler Drive, Ithaca, NY
Monday, September 21, 5:30 to 7 p.m.             Mirbeau Inn & Spa, 851 W Genesee Street, Skaneateles, NY