2016 Pledge
Pledge Total
As of 1/9/16 1,382 donors have pledged $528,291.
Thank you!
$100 ePledge Winners
Congratulations!
Day 1 - Beth DeRousie, IMT, Hospital Info Systems
Day 2 - Tree Carter, Record Storage
Day 3 - Darcy DiBiase, Marketing & University Communications
Day 4 - Beth Rolland, PM&R - Rehab Therapies
Day 5 - Nancy Ondrejka, CG Radiology RN's
Day 6 - Liliya Yatsyuk, Nursing-5E-Pre/Post
Day 7 - Patricia Racculia, Orthopedic Surgery
Day 8 - Karin McMullen, Nursing-Administration
Day 9 - Erin Peters, Office Of The President
Day 10 - Amanda Walsh, Clin Path Immunology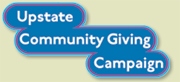 ---
---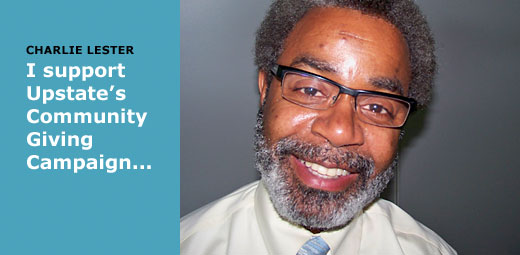 Content
Won't you join me?
Charlie Lester supports the Sharon Brangman Endowed Professorship
Hi, my name is Charlie Lester and I am really proud to support the Sharon Brangman Endowed Professorship. As you may know, Sharon is my wonderful wife, an amazing doctor, and an extraordinary woman. At home, I see her take the late night phone calls from doctors, and other people, asking her to help their aging Mom or Dad. I know that Sharon's patients are living longer and healthier lives because of her devotion and skills.
Please join me in donating to this endowed Professorship in Geriatric Medicine. We need more physicians and professors like my wife, Sharon Brangman.