Pledge Update
2013 Final Campaign Total
1,414 pledges totaling $586,649!
That's 18% toward our goal of 25% participation
as of 2/4/14
Leadership Giving
The United Way recognizes Upstate employees who contribute $1,000 and above as Hamilton White Society Leadership Givers. Their names are listed in the United Way's annual "Leadership Giving Roster" sent to all members in the Fall. Donors pledging at the Hamilton White level for the first time receive a wooden replica of the Hamilton White House. Hamilton White Leadership Givers are invited to a United Way reception in the Spring.
Upstate also recognizes Leadership Givers at either level on the Community Giving Campaign website and in the Friends and Advocates newsletter. Hamilton White Leadership Givers are invited to reception hosted by the President's Office.
(Last Updated: September 17, 2014.)
Hamilton White Society Leadership Givers
Jerrold Abraham
Stephen A. Albanese
Andrea Allen
Niki Ammann
Veronica Amsterdam
Ran Anbar
John Andrake
April Ashby
Richard and Marge Aubry
Dale Avers
Shawky Badawy
Ann Barker-Griffith
Sharon Bauer
Robert Beach
Richard Beers
Daryl Bell
Becky Bianco
Donald Blair
Jeffrey Bogart
Hugh Bonner
Lenore Boris
Robert and Ann Botash
Deborah Bradshaw
Sharon Brangman and Charlie Lester
Gennady Bratslavsky
Carol Braund
Debra Buchan
Jeffrey Buckman
Lisa Caldwell
T. Michele Caliva
Karen Capogreco
Jennifer Carey
Robert Carhart, Jr
Rebecca Cerio
Lawrence Chin
Gwynne Conway
Robert Cooney
Jill Corbett
Robert Corona
Nancy Daoust
Rajesh Dave
John Degrazio
Sandra Delaney
Mantosh Dewan
Robert J. Dollard
Dawn Drake
Robert Dunton
Charles Durfee
Gregory L. Eastwood
Thomas Edwards
John Epling
David and Lauren Feiglin
Bridget Flanagan
Eric Frost
Richard Gardner
Elton Garvin
Toni Gary
Jeanmarie Glasser
Michael and Wendy Gordon
Gerald Gordon
Susan Graham
William Grant
James Greenwald
Robert Gregory
Cindy Griffin
Paul Grover
Seung Shin Hahn
Pamela Haines
William Hannan
Kelly Hartman
Mary Hartnett
Arlene Heer
Shila Heisey
E. Robert Heitzman
John Hoepner
Philip Holtzapple
Kay Howard
Zanette Howe
Paul and Barbara Hrybinczak
Tamika Hudson
Barbara Humphrey
Dan Hurley and Judy Drucker
Shernaz Hurlong
Harold Husovsky and Susan Stred
Matthew Hutz
Shahram Izadyar
Burk Jubelt
Patricia Kane
Eugene Kaplan
Vickie Keeler
Susan Keeter
David Keith
Robert Kellman
Gloria Kennedy
Paul Kent
Richard Kilburg
Jung-Ah Kim
Molly King
Gary Kittell
Sharon Z. Klaiber
Leslie Kohman
Kara Kort-Glowaki
Barbara Krenzer
Joseph LaLonde
Christopher Lalone
Steve Landas
Dawn Leadley
Stephen Lebduska

Lauren Lipeski
Richard Litz
Lee Livermore
David Duggan and Lynn Cleary
Michael and Nancy Lyon
Patricia Mabie
Joyce Mackessy
Margaret Maimone
Zahi Makhuli
John Manring
Jeanna Marraffa
Robert Marzella
John McCabe
Archie McEvers
Regina McGraw
Maureen Miller
Anthony Mina
Bonnie Miner
David Mitchell
Lisa Mitchell
W. Kent Monteith
Vicki Monticello
Katharine Mooney
Christopher Morley
Susan Murphy
Cynthia Nappa
Nicholas Nicotra
Patricia Numann
Joan O'Brien
Colleen O'Leary
Kent Ogden
Mary Pat Oliker
Nancy Page
Frederick Parker, Jr
Thomas Pelis
Louise Pernisi
Paul Phillips
Ellen Pierce
Luke Probst
Lisa Procanick
Josephine Przepiora
Robert Quinn
Michael Ratner
Ken Redmore
Robert Richardson
Barbara Riggall
David Rizzo
Rosemary Rochford
Leola Rodgers
Renae Rokicki
Lorne Runge
Donald Sadeckas
Peter Sadowitz
Douglas Sandbrook
Joseph and Jean Sanger
Ellie Scala
Ernest Scalzetti
Mark Schmitt
Paul Seale
Oleg and Anna Shapiro
Jeremy Shefner
Lynn Shepard Scott
Philip Sherwood
Edward Shillitoe
Robert Silverman
K. Bruce Simmons
Charles Simpson
Robert and Nancy Slavens
Thomas and Bettina Smallman
Joseph Smith
Antoinette Smith
Eric Smith
Jeffrey Smith
Patrick Smith
Joseph Spadaro
Elinor Spring-Mills
Barbara Stachowski
Susan Stearns
Deb Stehle
Calixto Suarez
Sherard Tatum
Roxanne Taylor
Terrence Thines
F. Deaver Thomas
P. Sebastian Thomas
Burton Thomas
Wanda Thompson
Paula Trief
Margaret Turk
David Turner
Gail Tyndall
Mary Grace VanNortwick
Richard Veenstra
Terry Wagner
Robert Weber
Howard Weinberger
Ruth Weinstock
Thomas Welch
Ronald Westbrook
Shelley White
Julie White
William and Karen Williams
Andrij and Martha Wojtowycz
L. Thomas Wolff
Stuart Wright
James Zahra
Donald Zorn
6 anonymous N/A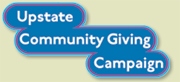 ---
Need Pledge Forms?
Call 464-4836 or download a pledge form.

Helpful Links