Content
Speech/Language Pathology
Speech Pathologist provide both impatient and outpatient services. Speech therapy can treat patients with communication disorders due to, but not limited to, the following conditions:
Speech Therapy Services
Upstate University Hospital - Community Campus
4900 Broad Road
Syracuse, NY 13215
Map & directions
Phone:
315 492-5969
Fax:
315 492-5436
Name:
Kendal Scott-Houston, SLP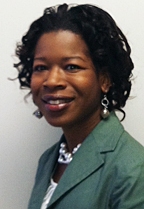 Amyotrophic lateral sclerosis (ALS)
Head injuries
Multiple sclerosis
Parkinson's disease
Stroke
Laryngectomy
Developmental Delays
Broad ranges of Neurological Dysfunction
Upstate University Hospital Community Campus Speech-Language Department provides a full range of evaluation and rehabilitation services to those with communication and swallowing disorders, including:
Cognitive Deficits
Language and Articulation
Voice disorders
Dysfluency
Dysarthria
Aphasia
Dysphagia
Non-Verbal
Being able to communicate and express oneself is a fundamental part of our daily lives. Communication disorders can occur at any age and may be caused by trauma, disease, or preexisting conditions. Speech-language therapy helps those who have communication or swallowing problems. Our speech-language pathologists identify, assess and provide treatment for patients of all ages. They work with family, caregivers and other service providers to ensure the most effective and comprehensive treatment and management possible.
Specialized services such as the Modified Barium Swallow Study records the patient as they eat and swallow. The Speech-Language Pathologist evaluates and makes recommendations that may include Dysphagia therapy, but most of all provides the patient with information about the safest food and drink consistencies along with strategies that will prevent aspiration.