College of Medicine
at a Glance
Degrees Offered
Masters of Public Health (MPH)
Certificate of Advanced Study in Public Health
Doctor of Medicine (MD)
Doctor of Medicine/Doctor of Philosophy (MD/PhD)
Doctor of Medicine/Master of Public Health (MD/MPH)
Enrollment: 685
Faculty: 2,265
Full-time: 525
Part-time: 222
Volunteer: 1,518
Residency Match: 98.7%
USMLE Pass Rates
Step 1: 98%
Step 2: 97%
(2014 data)
Annual Tuition
$38,250
(New York residents)
$63,260
(out-of-state residents)
Financial Aid
About 85% of students share more than $20 million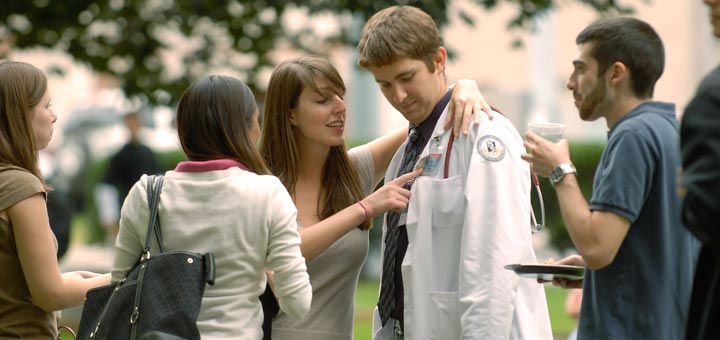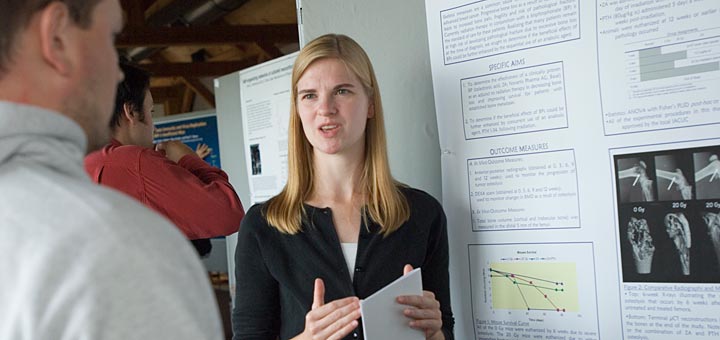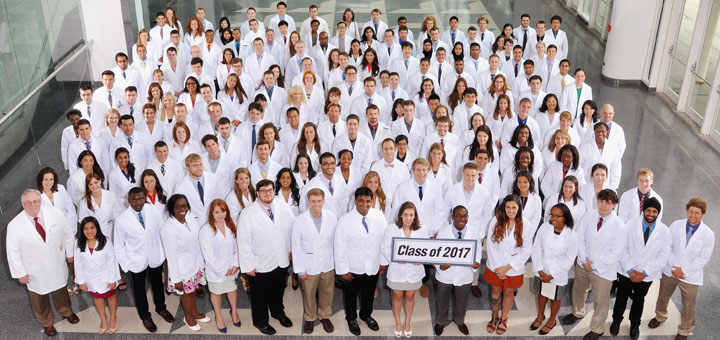 Content
College of Medicine
Welcome to the Upstate University College of Medicine. I am particularly honored to serve as Dean of the College of Medicine. As an alumnus of the Class of 1979 and a member of the faculty since 1986, I have been extraordinarily pleased at the growth of the Medical School over this time and proud of the work of its faculty and graduates.
David B. Duggan, MD, MACP
Dean, College of Medicine

The College of Medicine produces outstanding graduates who continue to do exceptionally well in obtaining high quality residencies, and whose entering and graduation profiles demonstrate academic excellence.
We are a large medical school in a city that is growing rapidly to meet the demands of the future. The recent acquisition of nearby Community General Hospital, in addition our own University Hospital, affords Upstate a larger clinical footprint for education and patient care. We have added to our infrastructure with the recent addition of new classroom space, lab space, a children's hospital, a cancer center, and new student housing. The growth of our research enterprise over the last ten years by almost 50% further supports our unique academic mission.
We are in a strong place to meet our challenges as well as those presented by the evolution of the health care system. Students who come to Upstate will be well prepared to enter a rewarding career. Please feel free to look around our website. I welcome you to Upstate Medical University.
Sincerely,
David B. Duggan, MD, MACP
Dean, College of Medicine
For Admissions information...
Contact:
Office of Student Admissions
Location:
1213 Weiskotten Hall
766 Irving Ave., Syracuse, NY 13210
Phone:
315 464-4570
Fax:
315 464-8867
Email:
admissfa@upstate.edu