DEAN'S MESSAGE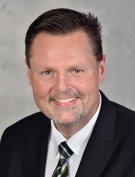 Donald D. Simpson, PhD MPH
Dean, College of Health Professions
Our students benefit from low in-state tuition, a dedicated faculty and a professional atmosphere from day one. Read More...
Content
Open House
Our open house offers high school and college students, parents, counselors, teachers, college faculty, and others the opportunity to learn more about specific health careers and career opportunities available in the health field. Participants will have a choice of program presentations.
Open House Dates
The 2016-2017 Open House dates and registrations will be posted by September 1, 2016. Thank you!
Open House Schedule

8:30-9:15

Check-In

 & Exhibitor Tables
Weiskotten Hall
766 Irving Avenue
Lobby
9:15-9:25
Dean's Welcome
9:30-10:00
Student Life Panel
10:00-Noon
Program Presentations
11:00-1:00
Campus Tours
Program Presentations
Each participant will select the individual program presentation of their choice. View the Registration Form (see below) for program choices.
Campus Tour
At the close of the program, Upstate students will conduct optional tours of the classrooms, library, and student activities building. Casual attire and comfortable walking shoes are recommended. (11:00 am -1:00 pm)
Early Admissions
Learn more about the early admission programs for high school seniors and college students.
Topics to be Discussed by Professionals
Job entry requirements
Job responsibilities
Entry level salaries
Career ladder mobility
Volunteer and observational experience
Open House Focus
Cardiovascular Perfusion (BS) pumping or oxygenating blood, temporarily replacing the work of the heart or lungs.
Medical Imaging Sciences/X-ray (BS, BPS) taking x-rays, CTs and MRIs to diagnose injury or disease.
Medical Technology (BS, MS) and Medical Biotechnology (BS) performing lab tests to diagnose and monitor disease.
Radiation Therapy (BS) treating cancer patients with radiation.
Respiratory Care (BS) assisting people who have difficulty breathing.
Medical Imaging Sciences/Ultrasound (BS, BPS) taking ultrasounds to diagnose injury or disease.
Nursing B.S., M.S. and D.N.P. programs for registered nurses.
Biomedical Research MS, PhD and MD/PhD programs.
Medicine MD, MD/PhD and MD/MPH programs.
Physical Therapy (DPT) preserving, developing, and restoring maximum physical function.
Physician Assistant (MS) practice medicine with physician supervision in many settings and in various medical and surgical disciplines.
Public Health MPH, PhD/MPH, MD/MPH joint degree program between SUNY Upstate and Syracuse University
Sponsored by SUNY Upstate Medical University's College of Health Professions and Office of Admissions & Financial Aid.