DEAN'S MESSAGE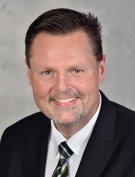 Donald D. Simpson, PhD MPH
Dean, College of Health Professions
Our students benefit from low in-state tuition, a dedicated faculty and a professional atmosphere from day one. Read More...
Content
Student and Faculty Stories
Meet some of Upstate's outstanding faculty and students. Read stories of student and faculty activities, honors, and happenings, as chronicled in Upstate's blog, "With Distinction", by Jim McKeever.