Save the Date
Our Fourth Annual Global Health Forum; Friday, April 24th, 2015.

Center Personnel
Mark Polhemus, MD
Director, Center for Global Health & Translational Science
Dr. Polhemus has a broad area of expertise in translational science, clinical infectious disease, and overseas research development and collaboration. He is a Board Certified physician in the subspecialty of Infectious Diseases and Internal Medicine and did his residency and fellowship training at the Walter Reed Army Medical Center, Washington, DC. Dr. Polhemus did his medical training at Brown University. His military career was spent performing a high level of translational research having spent 6 years at the Kenya Walter Reed Army Institute of Research overseas laboratory where he conducted clinical trials in malaria drugs and vaccines.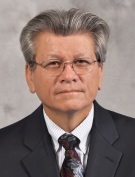 Timothy Endy, MD, MPH
Center Advisory Board Member
Associate Professor and Chief of Infectious Disease, Department of Medicine
Dr. Endy is an international expert in the field of dengue and dengue hemorrhagic fever and emerging viral pathogens. Dr. Endy has conducted basic science research in the field of virology, developed vaccine field and epidemiological study sites in Southeast and Central Asia, conducted phase I and II clinical vaccine trials and is active in the development and management of research programs that are product oriented towards developing vaccines and diagnostics that meet FDA regulatory requirements. He was the past Program Coordinator for the development of an active epidemiologic and diagnostic surveillance program in Central Asia for the select agent pathogens funded by the Biological Weapons Proliferation Protection Program, Defense Threat Reduction Agency and has served on two panels at the National Academy of Science on Threat Reduction of Biological Weapons.Dr. Endy is an active reviewer for five peer reviewed journals, a subject matter expert on dengue and dengue vaccine development for the Bill and Melinda Gates Foundation, and an NIH funded researcher conducting studies on dengue in Thailand. Dr. Endy's laboratory is currently developing an animal model for dengue hemorrhagic fever using humanized SCID mice.
He is a Board Certified physician in the subspecialty of Infectious Diseases and Internal Medicine and did his residency and fellowship training at the Walter Reed Army Medical Center, Washington, DC. Dr. Endy obtained his medical school training at the Uniformed Services University, F. Edward Herbert School of Medicine, Bethesda, MD; received an MPH in Epidemiology from the University of Michigan, School of Public Health, Ann Arbor, MI; and a BS degree from the Pennsylvania State University, University Park, PA. He served with distinction in the United States Army for 24 years and retired as a Colonel in 2006.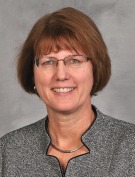 Rosemary Rochford, PhD
Center Advisory Board Member
Professor of Microbiology and Immunology
Vice President for Research
A focus of Dr. Rochford's research is the role of the Epstein-Barr Virus and malaria in the etiology of endemic Burkitt's Lymphoma, the most common childhood cancer in sub-Saharan Africa. Dr. Rochford is investigating the suspected role of malaria in turning Epstein-Barr virus-infected cells into cancer cells. The National Institutes of Health provides funding for Rochford's clinical research in Kenya in collaboration with scientists at the Kenya Medical Research Institute. She is also working with scientists at the University of Mississippi and Walter Reed Army Institute of Research to identify new anti-malaria drugs.
Rochford's lab is developing mechanism-based therapies for the treatment of Burkitt's Lymphoma and other AIDS-associated non-Hodgkin's lymphomas that address the unique needs of resource-poor settings. Rochford has been an invited speaker at numerous international conferences and seminars, has received several grants, honors and awards and has written several book chapters on EBV, Burkitt's lymphoma and AIDS related malignancies. Her scientific journal publication credits include Nature Microbiology, the Journal of Infectious Disease and the International Journal of Cancer. Rochford received her PhD in Molecular Biology and Biochemistry from the University of California, Irvine in 1989. Her postdoctoral training appointments were at University of California, Irvine and at The Scripps Research Institute in La Jolla, California.
Anna Stewart-Ibarra, PhD
Research Scientist,
Latin America Research Coordinator
stewarta@upstate.edu

Dr.Stewart-Ibarra's research focuses on understanding the environmental and socio-political drivers of dengue fever transmission in coastal Ecuador, where dengue is hyper-endemic. Her research aims to strengthen public health research and surveillance capacities in this region, for example, by developing a climate-driven dengue early warning system. This research is conducted in collaboration with the National Institute of Meteorology and Hydrology and the Ministry of Health of Ecuador, institutions where she is a visiting researcher. Dr Stewart-Ibarra received her PhD in ecology from the SUNY College of Enivronmental Science and Forestry and Masters in Public Administration from the Maxwell School of Citizenship and Public Affairs at Syracuse University. Recent honors include a Fulbright fellowhip to Ecuador (2010-2011), the Emerging Public Policy Leader Award from the American Institute of Biological Sciences (2009), the award for Outstanding Student Research in Ecology from the Ecological Society of America (2009), and a National Science Foundation S.T.E.M. fellowship (2007-2009).
Christine A. King, PhD
Research Scientist,
Instructor, Microbiology & Immunology

Dr. King's research is broadly focused on elucidating the role innate immune cells play in viral-induced pathogenesis, including dengue hemorrhagic fever. Her research aims to understand the role of potent pro-inflammatory mast cells in driving the vascular leakage observed in severe dengue infections. Dr. King received her PhD in Microbiology and Immunology from Dalhousie University in Canada and completed post-doctoral training in the Department of Medicine at the University of Cambridge in the United Kingdom. Recent honors include a Cancer Research Training Award from Dalhousie University (2008-2010), a Medical Research Fellowship from the University of Cambridge (2003-2006), and a Canadian Institutes of Health Doctoral Research Award (2000-2003).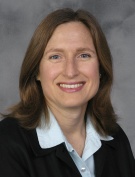 Jennifer Moffat, PhD
Center Advisory Board Member
Associate Professor of Microbiology and Immunology

Dr. Moffat directs Upstate's Humanized SCID Mouse Core facility, a specialized research unit supporting the progression of research from the molecular and cellular level to the clinical level. Using state-of-the-art imaging capabilities to visualize pathogen replication and treatment responses in humanized mice, Dr. Moffat develops preclinical models to test novel anti-infectives, vaccines, & therapeutics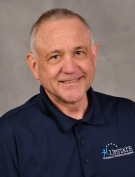 Joseph B. Domachowske, MD
Center Member
Professor of Pediatrics, Professor of Microbiology and Immunology

Dr. Domachowske has over twenty years of experience and expertise in pediatric infectious disease research and clinical care, including training pediatric infectious disease fellows to initiate and carry out investigator initiated research projects. His direct research experience relates to the development of preventative and therapeutic interventions for pediatric respiratory infections. Toward that end, Dr. Domachowske has developed an independent translational research program, and led several large-scale pediatric clinical vaccine trials.
Dr. Domachowske is a Professor of Pediatrics, and of Microbiology and Immunology. Recent honors have included the Faculty Teaching Award in 2000, & 2009; President's Award for Excellence in Research 2004; Leonard Tow Humanism in Medicine Award in 2009; The Research Foundation of the State University of New York Recognition for Research and Scholarship in 2007; and the 2004 President's Award for Excellence in Clinical Research.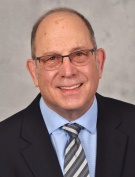 Steven M. Taffet, PhD, FAHA
Center Member
Professor of Microbiology and Immunology

Dr. Taffet is a Professor of Microbiology & Immunology. His research interests are the Regulation of intercellular communication in the heart and gene expression during macrophage activation. Dr. Taffet has developed a model system to study the role of the gap junction protein Cx43 in the immune system of mice. There are many reports that suggest that Cx43 is critical for a variety of immune functions. He is particularly interested in the role of connexins in the function of macrophages in inflammation.
Another study has defined the structures of the cardiac gap junction protein (Connexin 43, Cx43) that are involved in the pH-based gating of this channel. His lab has created a series of compounds that modulate the gating of Cx43 and help maintain the function of the channel in pathologic conditions. These compounds may have efficacy in the prevention of cardiac arrhythmias subsequent to ischemic heart disease. Finally, Dr. Taffet has initiated a study to determine the effect of inflammatory processes on cardiac junctional proteins. He is using both viral infections and the induction of autoimmune disease to study the mechanisms by which the cardiac electrical conduction if altered during inflammation.
Dr. Taffet is a frequent grant reviewer for the NIH and the American Heart Association, and is a Fellow of the American Heart Association.
Sadie Ryan, PhD


Center Member
Assistant Professor, SUNY ESF

Dr. Ryan is interested in health at the human-wildlife interface, particularly where it pertains to conservation biology. She uses methods in landscape ecology (GIS, remote sensing, spatial analyses), quantitative ecology and disease ecology to analyze landscape change, health outcomes and the impacts of anthropogenic change, including climate change, in African parks landscapes. Dr. Ryan also uses theoretical and statistical models to explore questions in disease ecology, community ecology and population biology, to augment field-based research.
Dr. Ryan's lab group is engaged in interdisciplinary research, ranging from field biology to computational modeling to lab-based analyses of disease risk. Her primary initial research concerns wild primate populations and health impacts both to and from human and domestic animal populations that they interact with.
Gary Winslow, PhD
Center Member,
Professor of Microbiology & Immunology


Dr. Winslow began working at Upstate Medical University in October, 2012. Prior to moving his laboratory to Syracuse, Dr. Winslow was a Research Scientist at the Wadsworth Center in Albany, NY, and a Professor in the Department of Biomedical Sciences at the University of Albany. The broad focus of the work in our laboratory is the study of the host immune response to infection. Prior to moving to Upstate, most of our studies have been performed using murine models of bacterial infections. The objective of our work is to address how an organism generates and maintains long-lasting protective immunity, and why that process sometimes fails.
Holly Chanatry, MS
Research Administrator
Ms. Chanantry's responsibilities include sponsored program submissions for Center investigators, fiscal management, human resources, and research compliance.