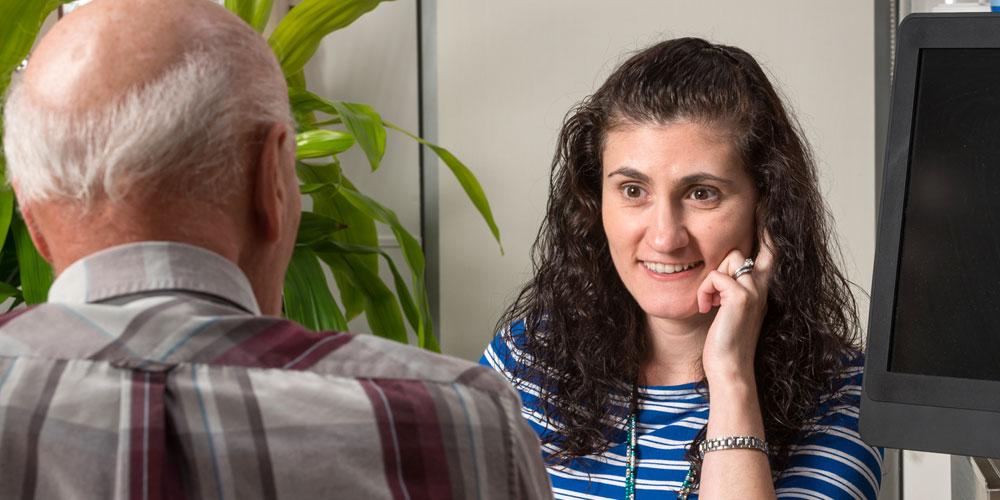 Upstate Pancreatic Support Group
Promoting the Emotional Well Being of Patients and their Families
Pancreatic Cancer Survivors and those close to them are invited to join the Upstate Pancreatic Support System. This free monthly gathering will feature an educational speaker and opportunities to connect with others in an open forum discussion. Discussions will focus on topics such as nutrition, treatment side effects, preparing for surgery, and post surgery issues.
When: the fourth Tuesday of every month, except major holidays, from 2 - 3 pm.
Where: Upstate Cancer Center
Third Floor, Multi-Disciplinary Conference Room
750 East Adams Street
Syracuse, NY
Facilitators
Your support group will be lead by:
Holly Briere, RN, BSN, OCN
Oncology Nurse Navigator
Chevelle Jones-Morre, LMSW
Social Worker
With support by Physician Champion:
Dr. Dilip Kittur
For more information, call Holly at 315 464-6295
Survivor Wellness Program
Our Survivor Wellness Program provides long-term, follow-up care for individuals who have received treatment for pediatric and adult malignancies.
Resource