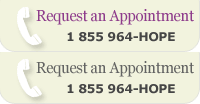 Listen Now!
Spotlight on the New Upstate Cancer Center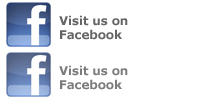 Content
Calendar of Events
6/2/2016
1:00pm
Quit Smoking Cafe

6/3/2016
6:00pm
Relay for Life - Liverpool
Events
Join at Long Branch Park for the 2016 Relay for Life! At Relay For Life events, communities across the globe come together to honor cancer survivors, remember loved ones lost, and fight back against a disease that has already taken too much. The funds you raise truly make a difference in the fight against cancer just ask one of the nearly 14 million cancer survivors who will celebrate another birthday this year!
6/4/2016
8:00am
HeatherStrong Golf Tournament
Events
3rd Annual HEATHERSTRONG
6/4/2016
9:00am
Paige's Butterfly Run
Events
Paige was diagnosed and treated for leukemia at University Hospital in 1993. After her death, her family and friends established this event in her memory to help
6/11/2016
9:00am
Brud Wilson Memorial Golf Tournament
Events
Check-in: 9:00am
6/11/2016
12:30pm
AnJel's Golf Tournament
Events
Come join us on Saturday, June 11th, 2016
6/12/2016
8:30am
Prostate Cancer Awareness Ride
Events
Marcellus Park
6/12/2016
5:30pm
National Cancer Surivors Day Celebration at the Zoo
Events
We're taking over the zoo! And you're invited!
7/16/2016
6:00am
Ride for Alive!
Events
Join us in our efforts by committing to participate in our annual fundraiser, Ride for Alive!. Participants can choose to walk 2 miles, run a 5K or bike 10, 25, 50 mile distances. There is also the option to combine any distance run with the 5K Run. The routes will take you through the Village of Skaneateles and around a couple of the beautiful Finger Lakes, highlighting Skaneateles and Owasco Lakes.