Policies and Protocols
Medical Staff Services
Upstate Medical Staff Services supports the physicians and health care professionals of the hospital community through professional credentialing and privileging activities.
The following links provided directed policy information specific to the area of practice.
Administrative Policies
Clinical Policies
General Policies
Medical Staff Bylaws and Policies
Forms
Quality Improvement Program
Abbreviation Guide
QUICK LINKS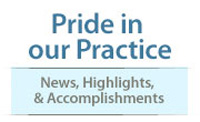 Visit
Upstate Online
for Grand Rounds calendar.
Click "calendar" in the top menu.