Advanced Practice Clinician Council (APCC)
The purpose of the APCC is to monitor, evaluate, and provide representation regarding operational, research, policy, and legislative issues that impact practice and/or clinical scope of Advanced Practice Clinicians.
In addition, the APCC will collectively determine implementation of any such standards agreed upon by the Council, in accordance with mission, vision and values of SUNY Upstate Medical University, via committee or subcommittee participation, education and communication, as well as through divisional leadership and guidance. Further, the APCC will provide ongoing Advanced Practice Clinician educational opportunities as well as recognizing outstanding clinicians within all fields of practice.
The APCC utilizes a Shared Governance framework which promotes and expects individuals within their respective professions to participate in shared decision making as a critical component of their professional responsibility. The purpose is to drive and safeguard our practice, regardless of setting, in conjunction with Upstate's mission, vision values, our professional organizational standards, as well as, legal and regulatory agency requirements.
Membership Includes
Chair
Chair Elect
AdHoc (Past Chair)
Associate Director of Advanced Practice Services
Divisional Advanced Practice Clinical Representatives
Institutional Committee Representatives
Professional Organizational Representatives
APCC Sub-Committee Representatives
Meeting Times
First Thursday of each Month, 3:00 pm
2012 Leadership
Chair: Carol Dawson
Co-Chair: Karen Dygert
Sarah Kantak, Associate Director of Advanced Practice Services
2012 Meeting Dates
2013 Meeting Dates
APCC Town Hall Meetings
Held quarterly throughout the year. Information and details are distributed via e-mail to Advanced Practice Clinicians.
APCC Grand Rounds
Held the third Thursday of each month (September - June) at 12:00 pm in UH 8800. Information and details are distributed monthly via e-mail to Advanced Practice Clinicians. Grand Rounds can also be found on the Upstate Online website.
QUICK LINKS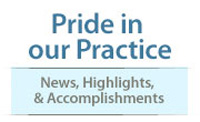 Visit
Upstate Online
for Grand Rounds calendar.
Click "calendar" in the top menu.