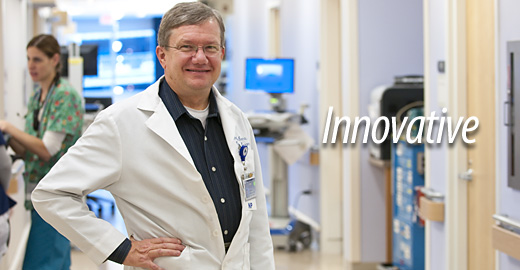 Sarah Fries, MS, FNP-BC
Associate Director of Nursing for Advanced Practice Services
UH 1105A
315-464-5213 | 315-464-6174 (Fax)
FriesS@upstate.edu
Karin McMullen
Administrative Assistant
UH 1103
315-464-1960 | 315-464-6174 (Fax)
mcmullek@upstate.edu
Welcome to Advanced Practice Services
An advanced practice professional is a credentialed medical provider with advanced didactic and clinical education, knowledge, skills, and scope of practice.
Advanced Practice Services at SUNY Upstate encompasses the following credentialed provider roles:
Advanced Practice Services defines a level of practice that utilizes extended and expanded skills, experience and knowledge in assessment, planning, implementation, diagnosis and evaluation of the care required.
Clinicians practicing at this level are typically educated at the post graduate level and may work in either a specialist or generalist capacity. However, the basis of advanced provider practice is the high degree of knowledge, skill and experience that is applied within the patient relationship to achieve optimal outcomes through critical analysis, problem solving and evidenced based decision making.
Upstate currently employs and credentials over 300 Advanced Practice Health Care Providers. These include Certified Midwives & Certified Nurse Midwives (CMs & CNMs), Certified Registered Nurse Anesthetists (CRNAs), Physician Assistants (PAs), and Nurse Practitioners (NPs) who work within the following clinical areas:
Anesthesiology
Bariatrics
Bone & Joint Center
Breast Care Center
Cardiology
Inpatient Cardiothoracic
Cardiovascular Services
College of Nursing
Dermatology
Designated Aids Care Center
Emergency Department
Employee Health
Endocrinology
Family Medicine Clinic
Geriatrics Medicine
Joslin Diabetes Center
Inpatient Medicine/Oncology
Outpatient Medicine
Nephrology
Neurology
Neurosurgery
Obstetrics/Gynecology
Occupational Health Clinical Center
Outpatient Oncology
Orthopedics
Otolarynology
Inpatient Pain Services
Pain Treatment Center
Palliative Care
Pediatric Oncology
Pediatrics
Outpatient Pediatrics
Pediatric & Adolescent Center
Physical Medicine & Rehabilitation
Psychiatry
Pre-Admission Testing
Radiology
Surgery
Trauma
Transplant
University Gastroenterology at the Philip G. Holtzapple Endoscopy Center
Inpatient Wound/Ostomy Services
QUICK LINKS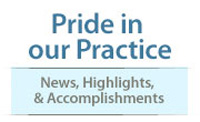 Visit
Upstate Online
for Grand Rounds calendar.
Click "calendar" in the top menu.